# iOS SDK Theme Guide
The iOS SDK offers theme property as a way to customize things such as fonts, colors and images used across SDK. All of the customizable options start from sns_ prefix and named after the element it's related to (see Theme for the applying details).
The guide below is to show these options right on the screens they applied to.
# General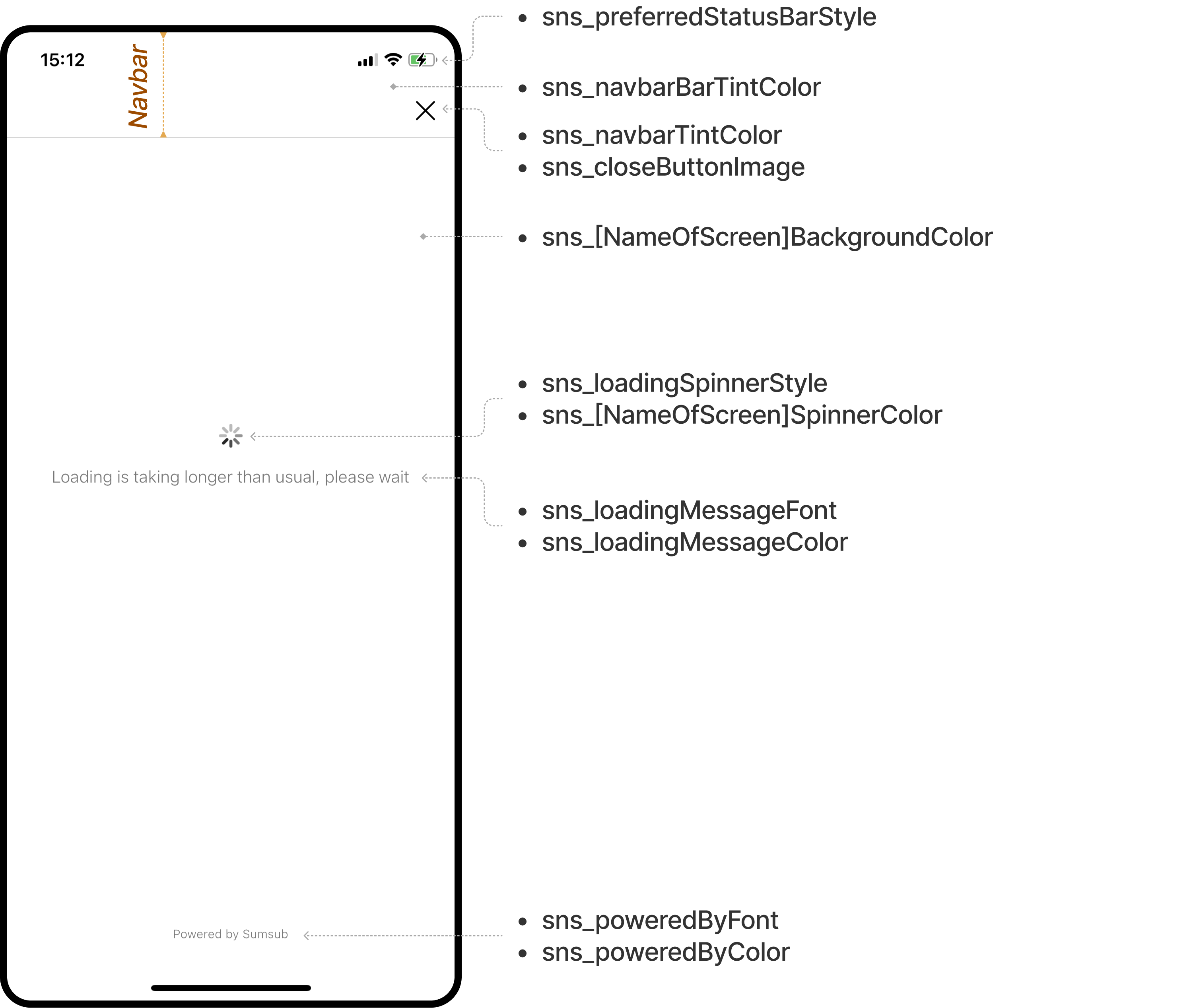 # Buttons
sns_actionButtonTitleColor

# Alerts

# Status Screen
# Anatomy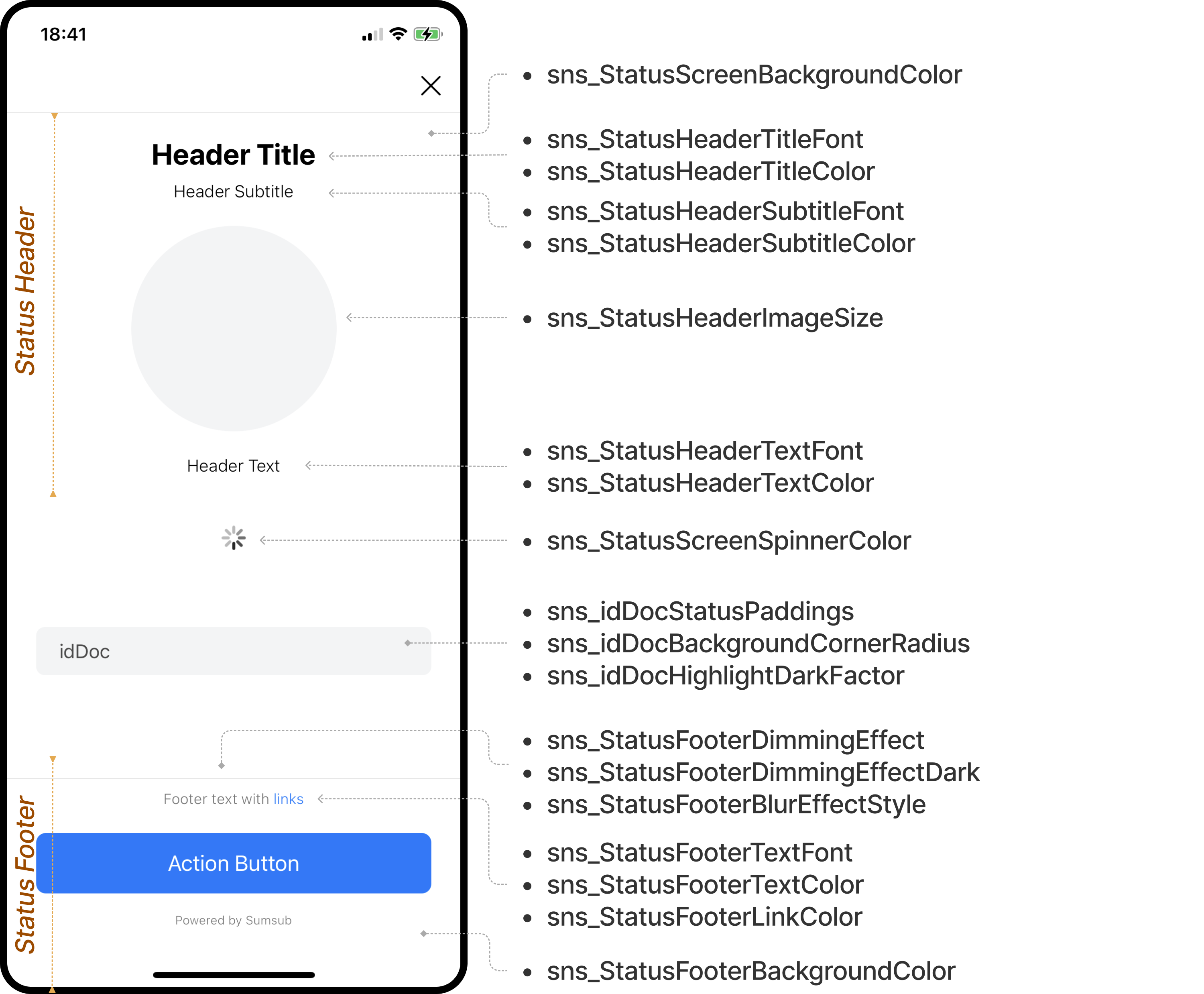 # Initial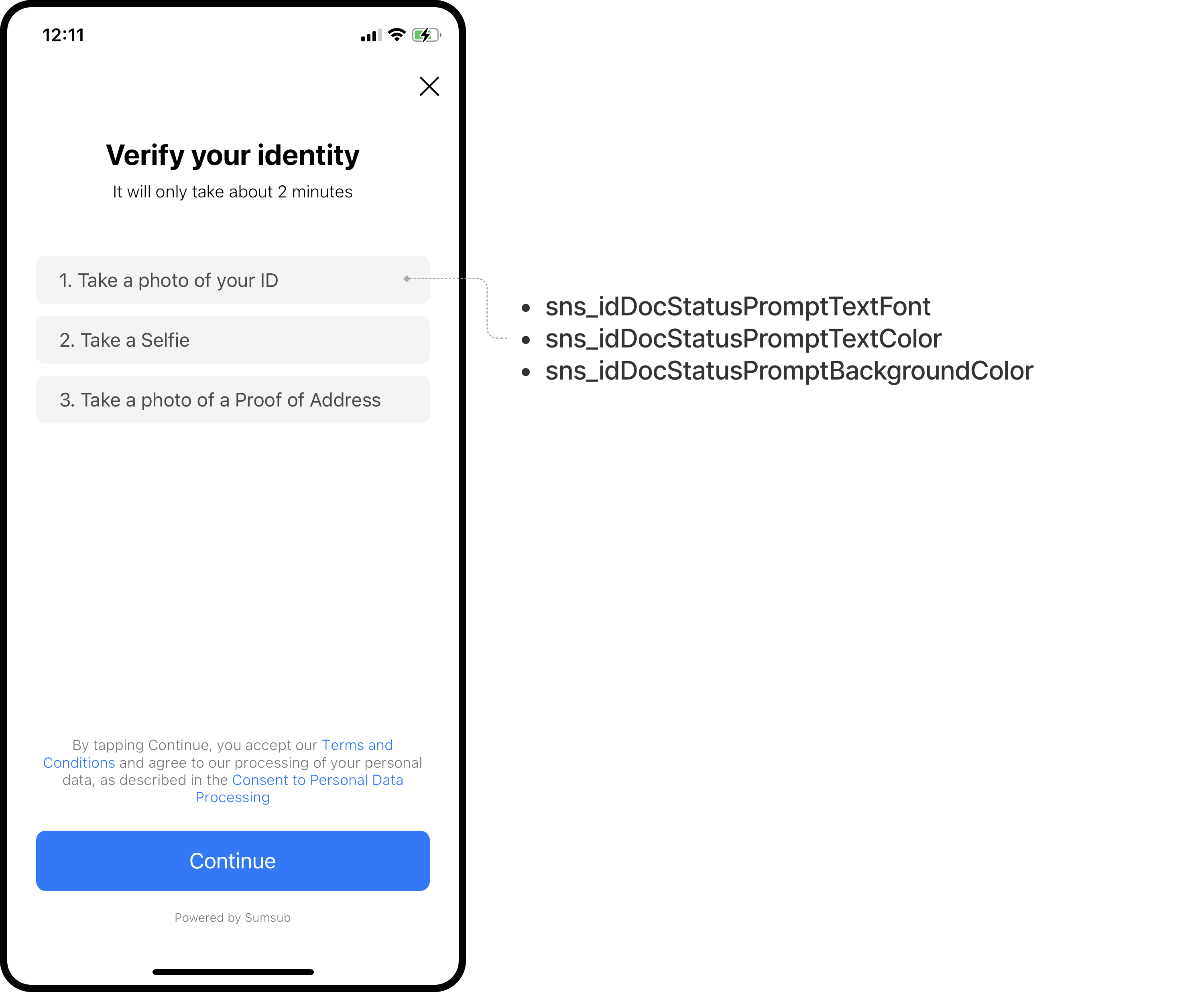 # Incomplete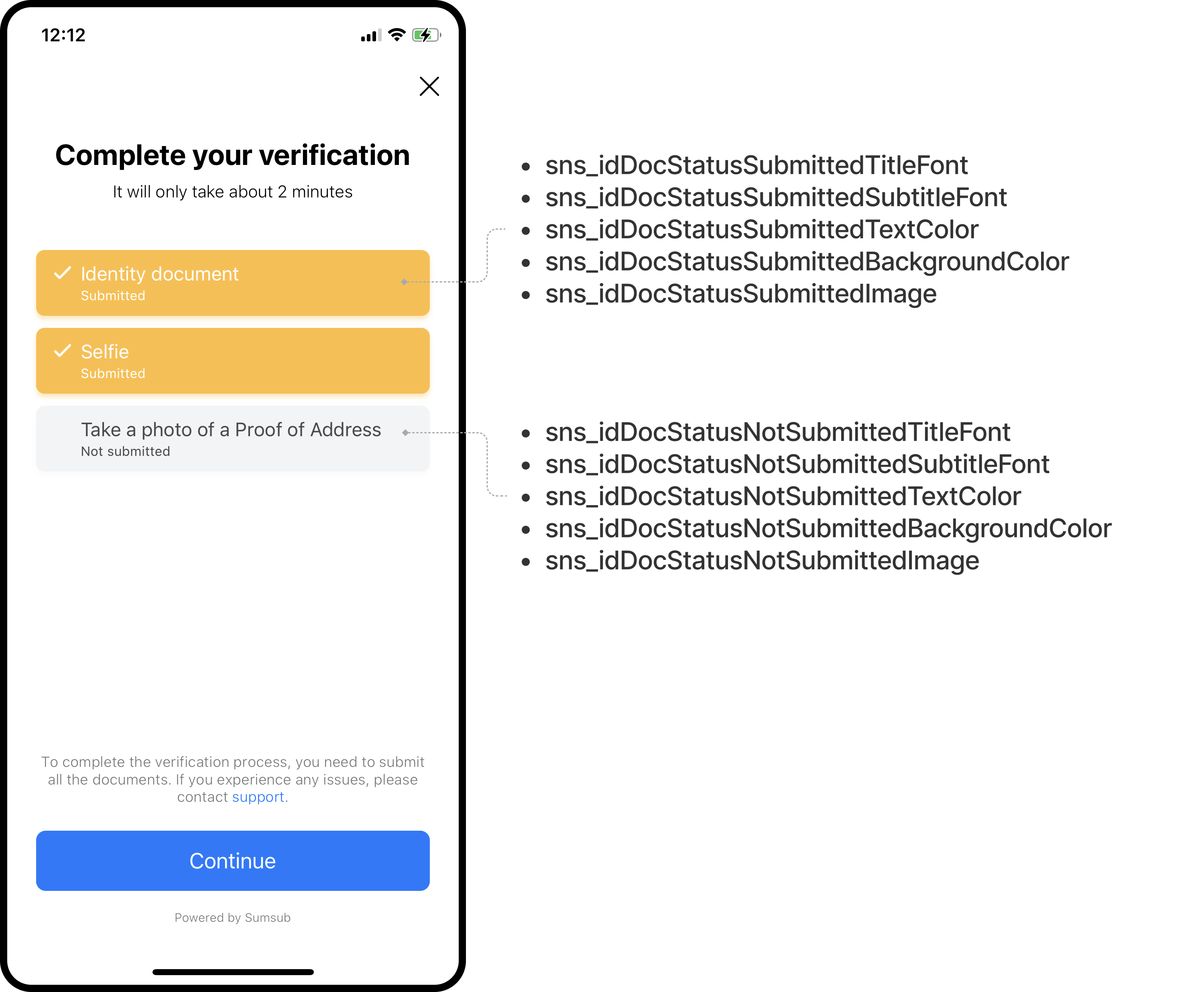 # Pending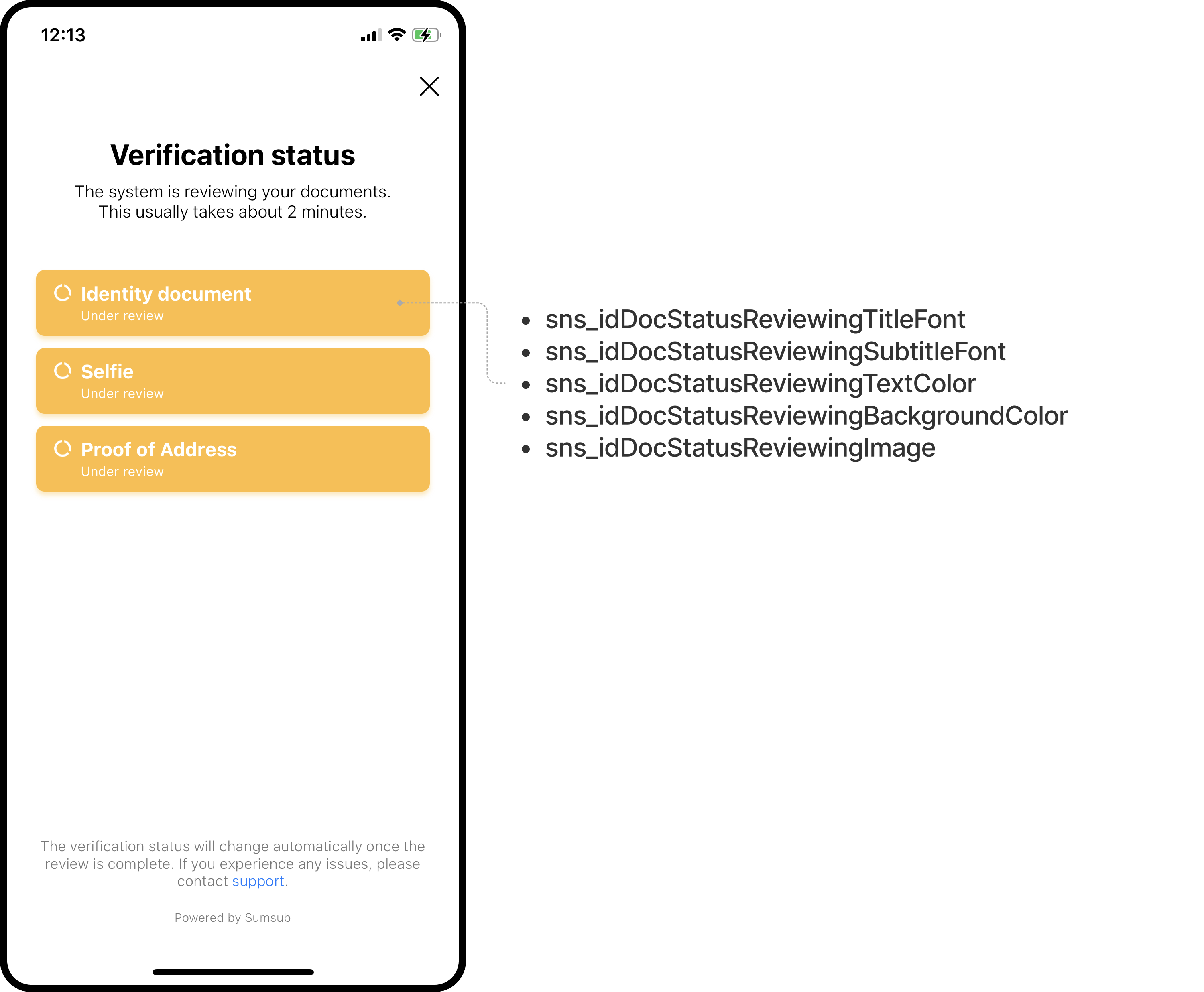 # Temporarily Declined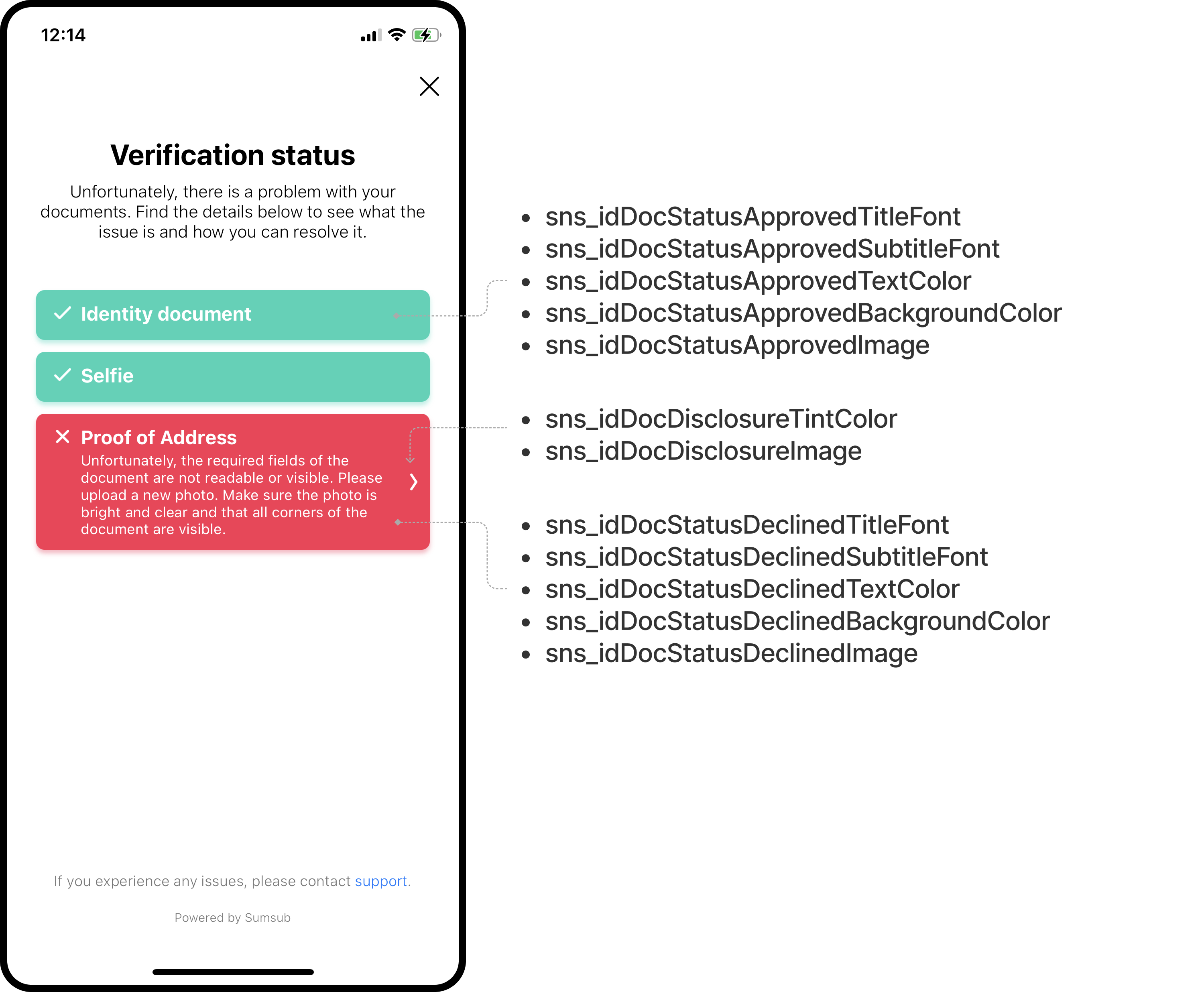 # Finally Rejected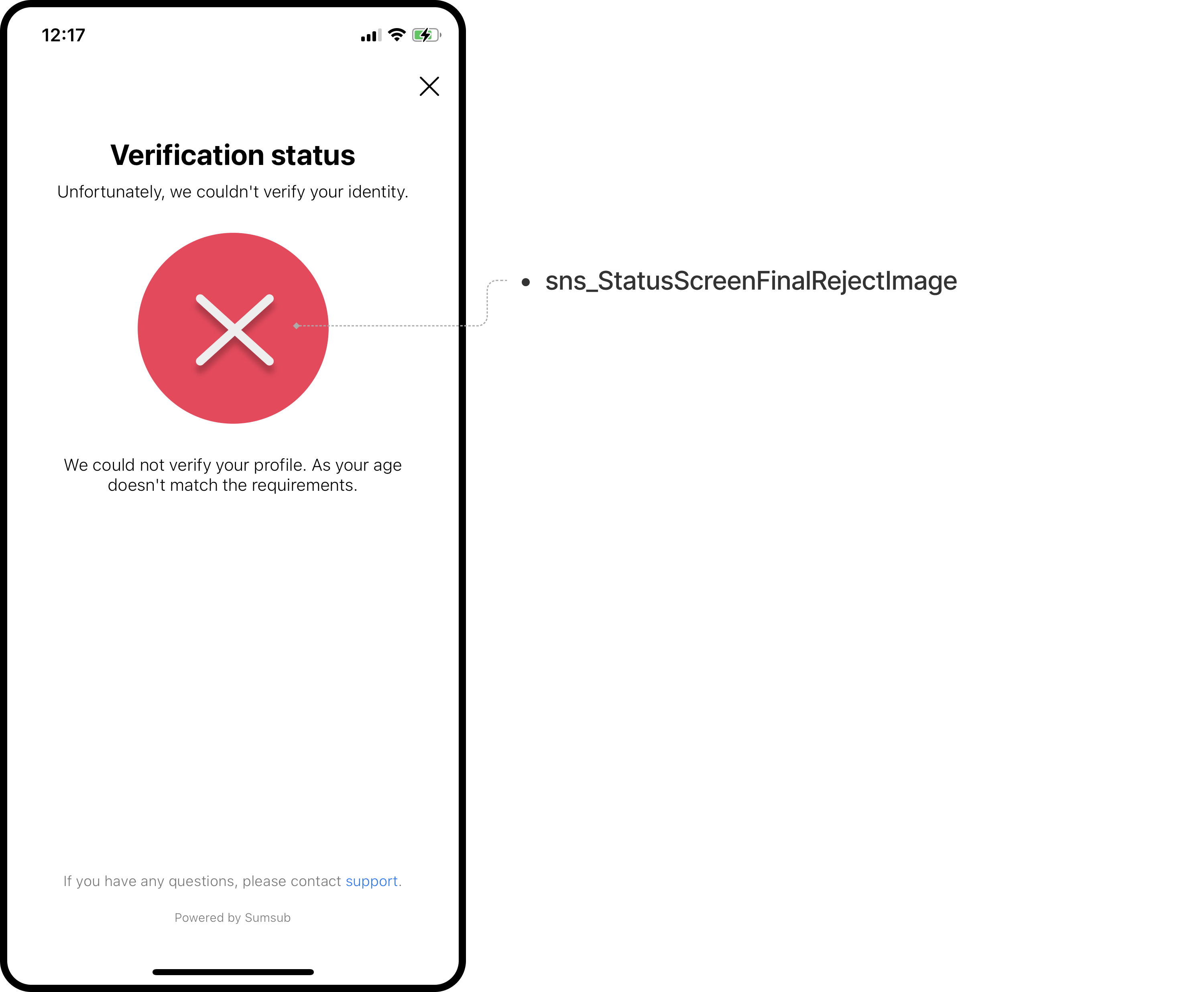 # Approved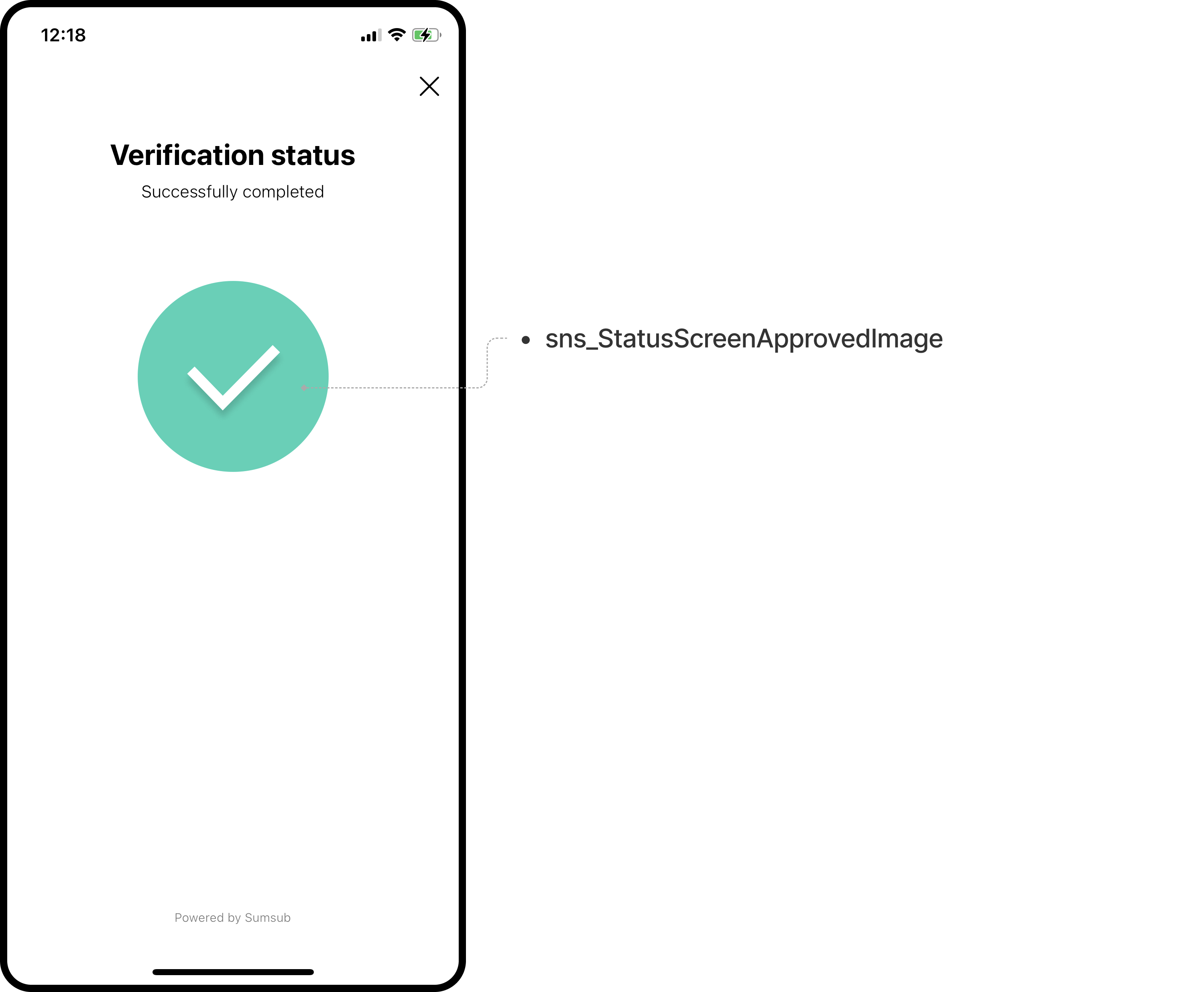 # DocType Selector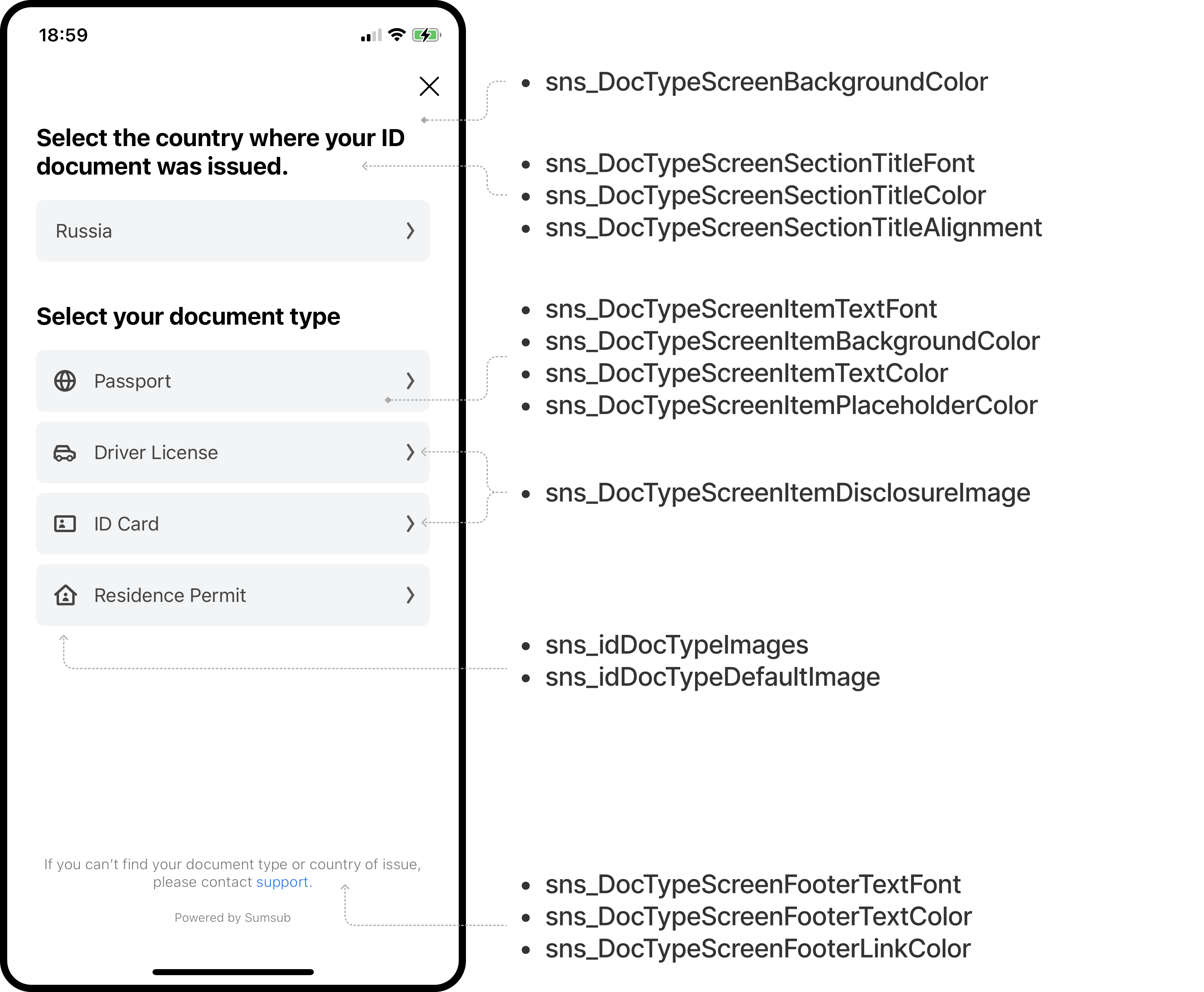 # Countries Screen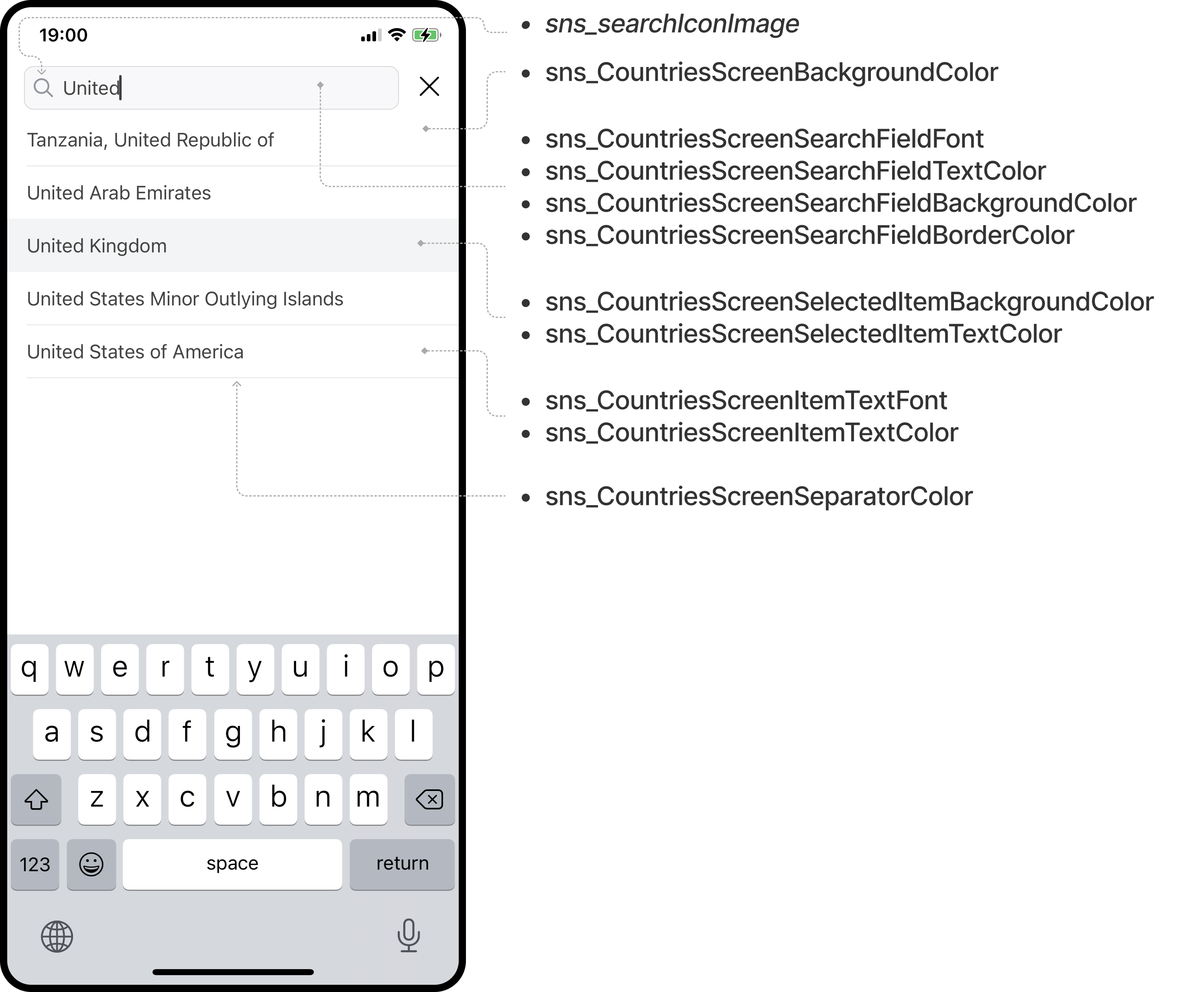 # Camera Screen
# Shooting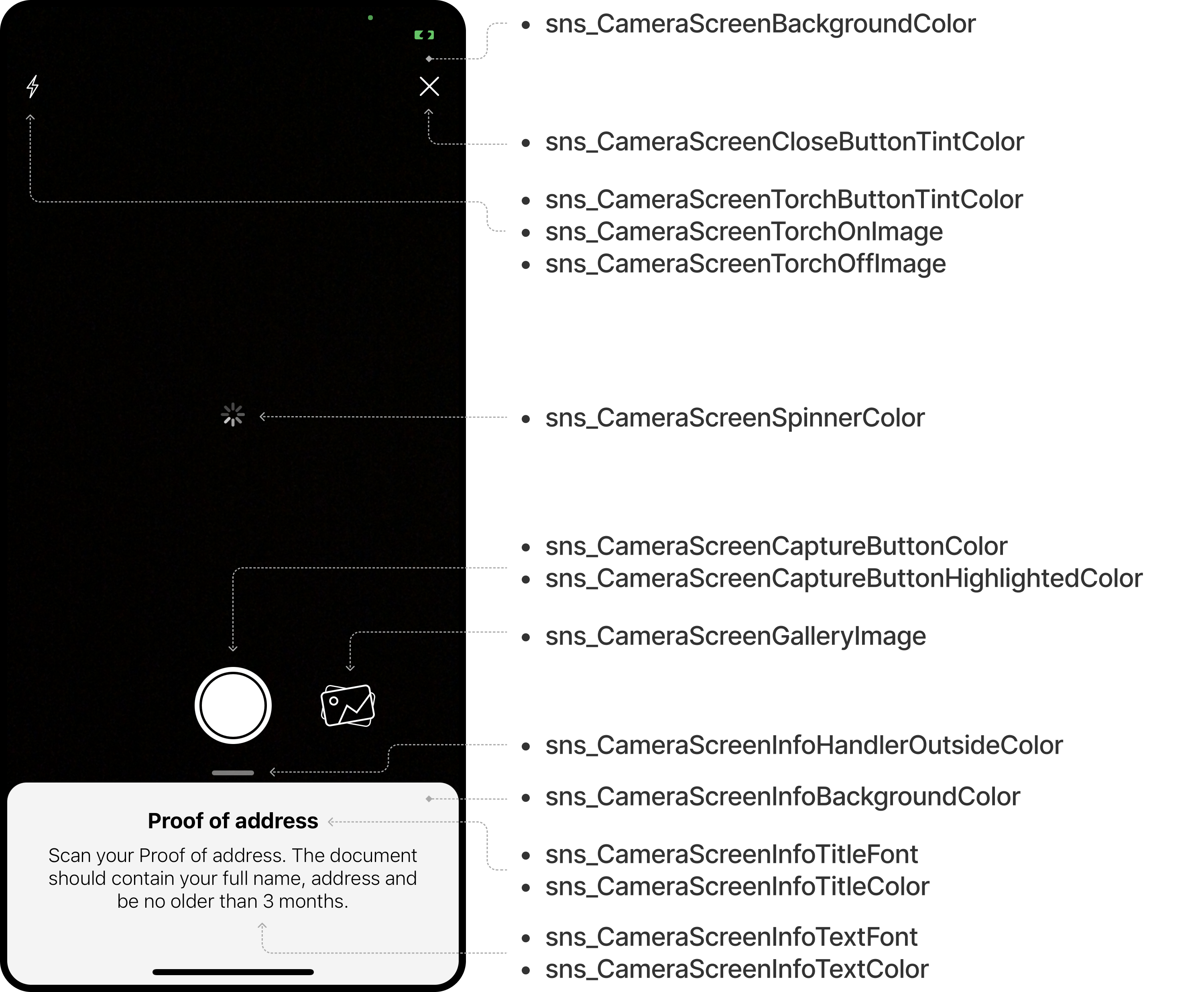 # Info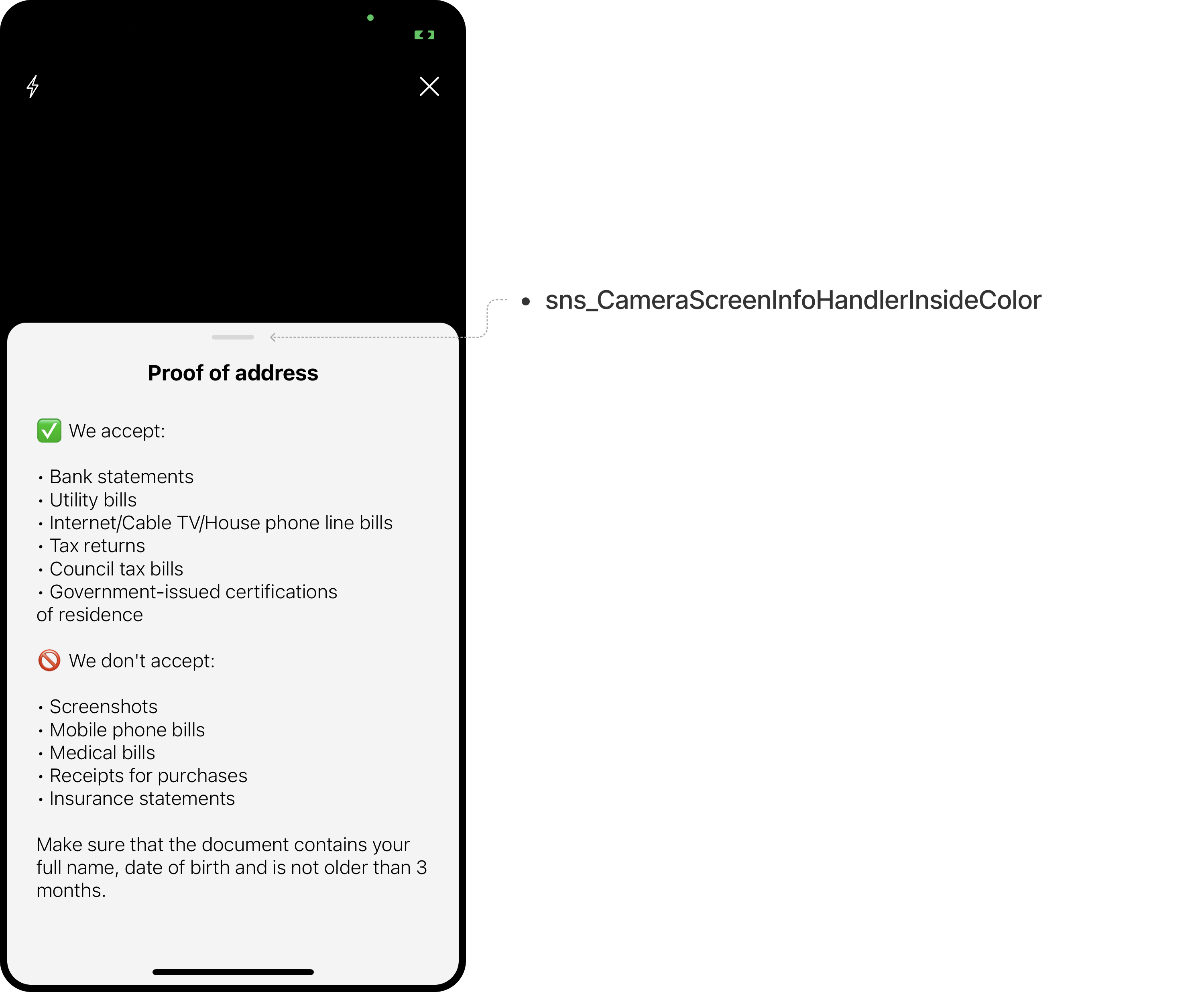 # Video Screen
# Countdown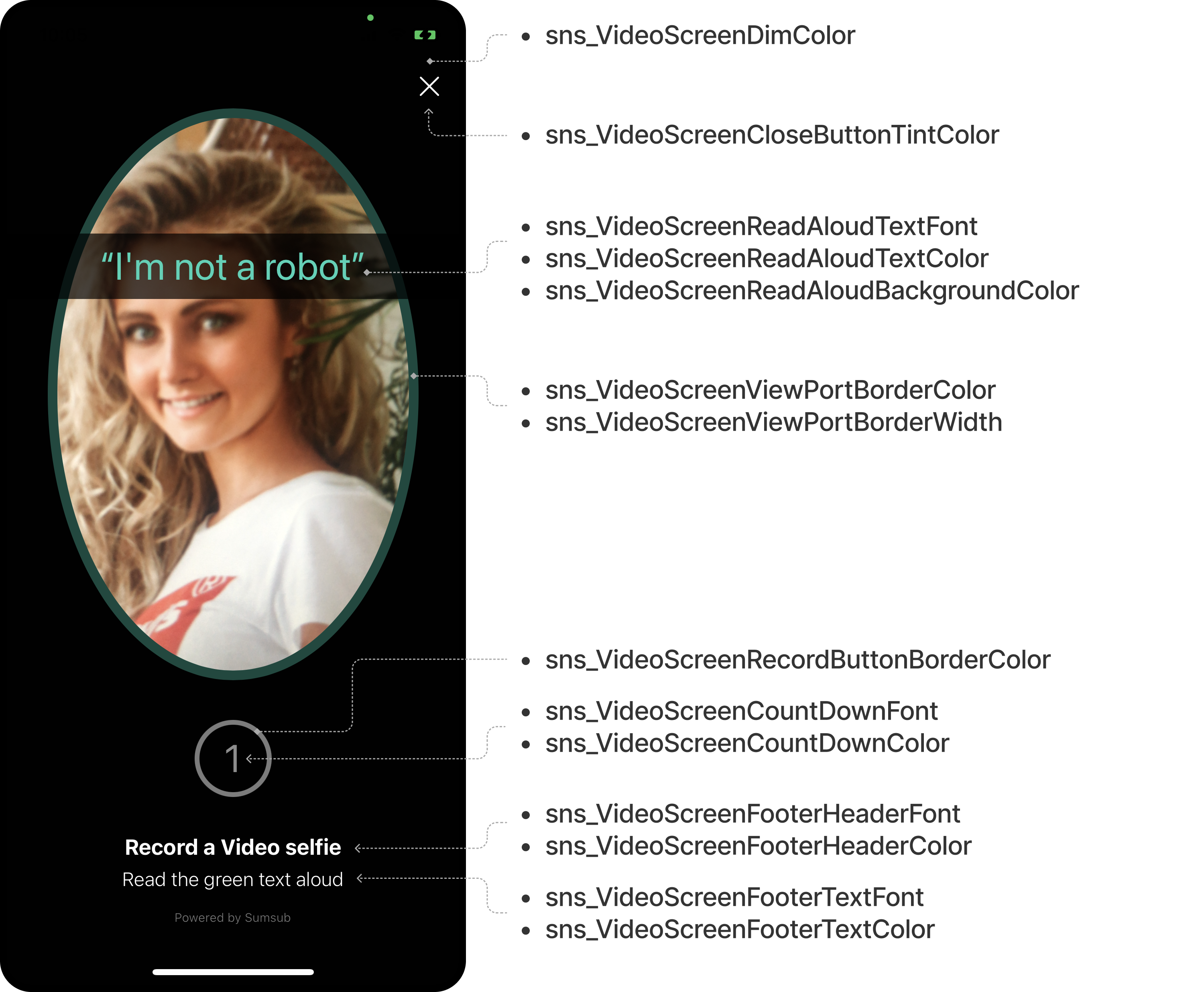 # Recording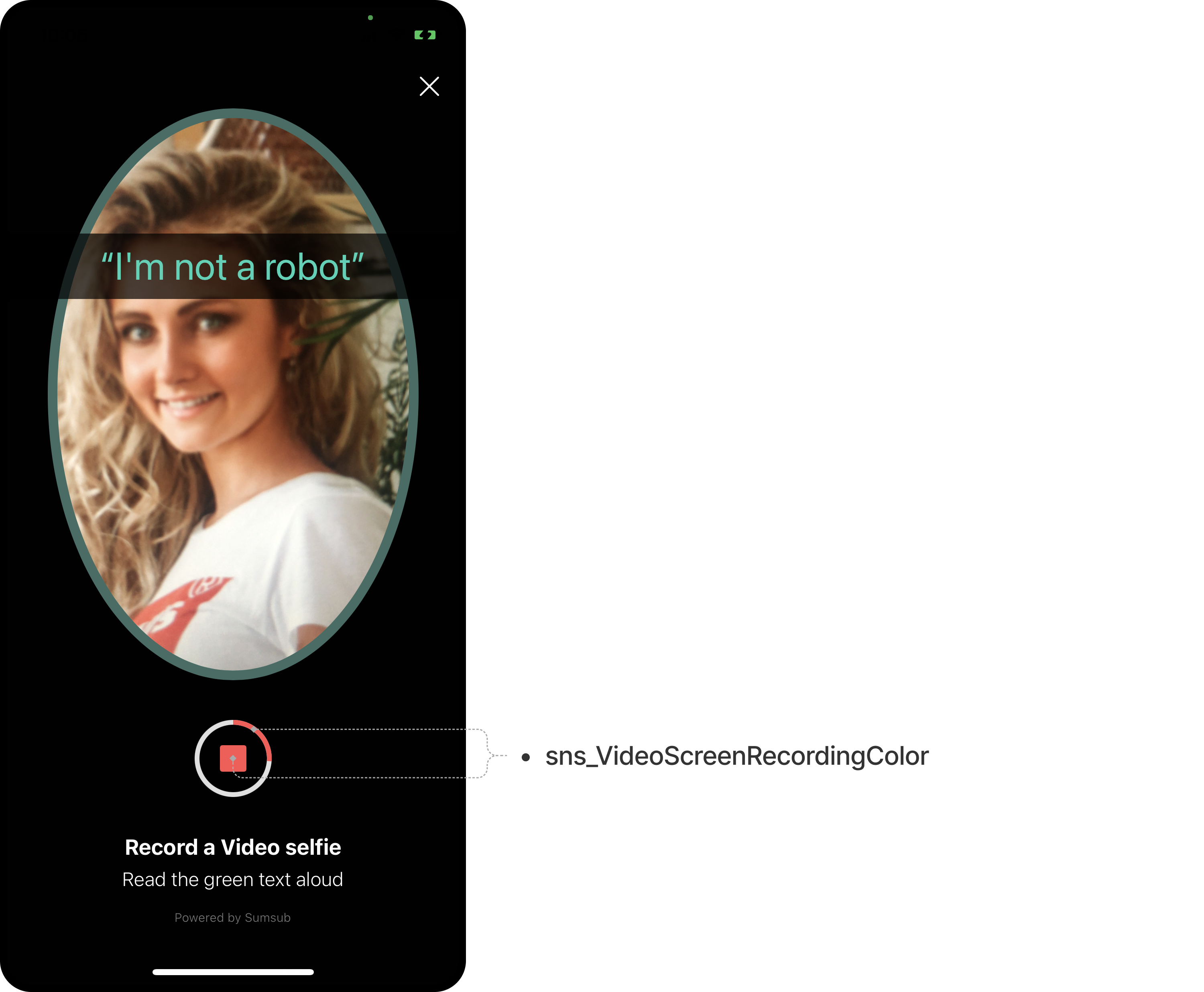 # Processing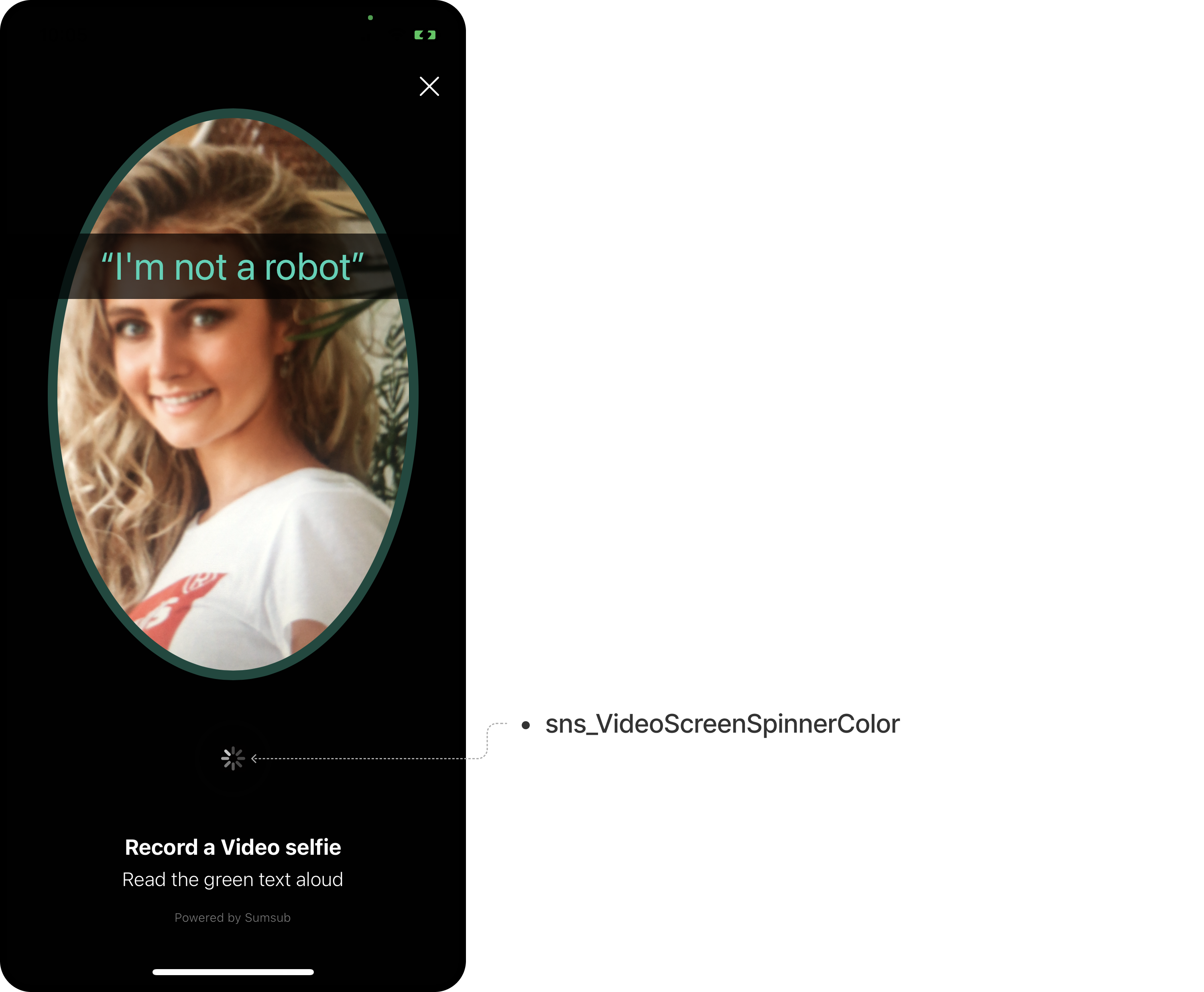 # Preview Screen
# Photo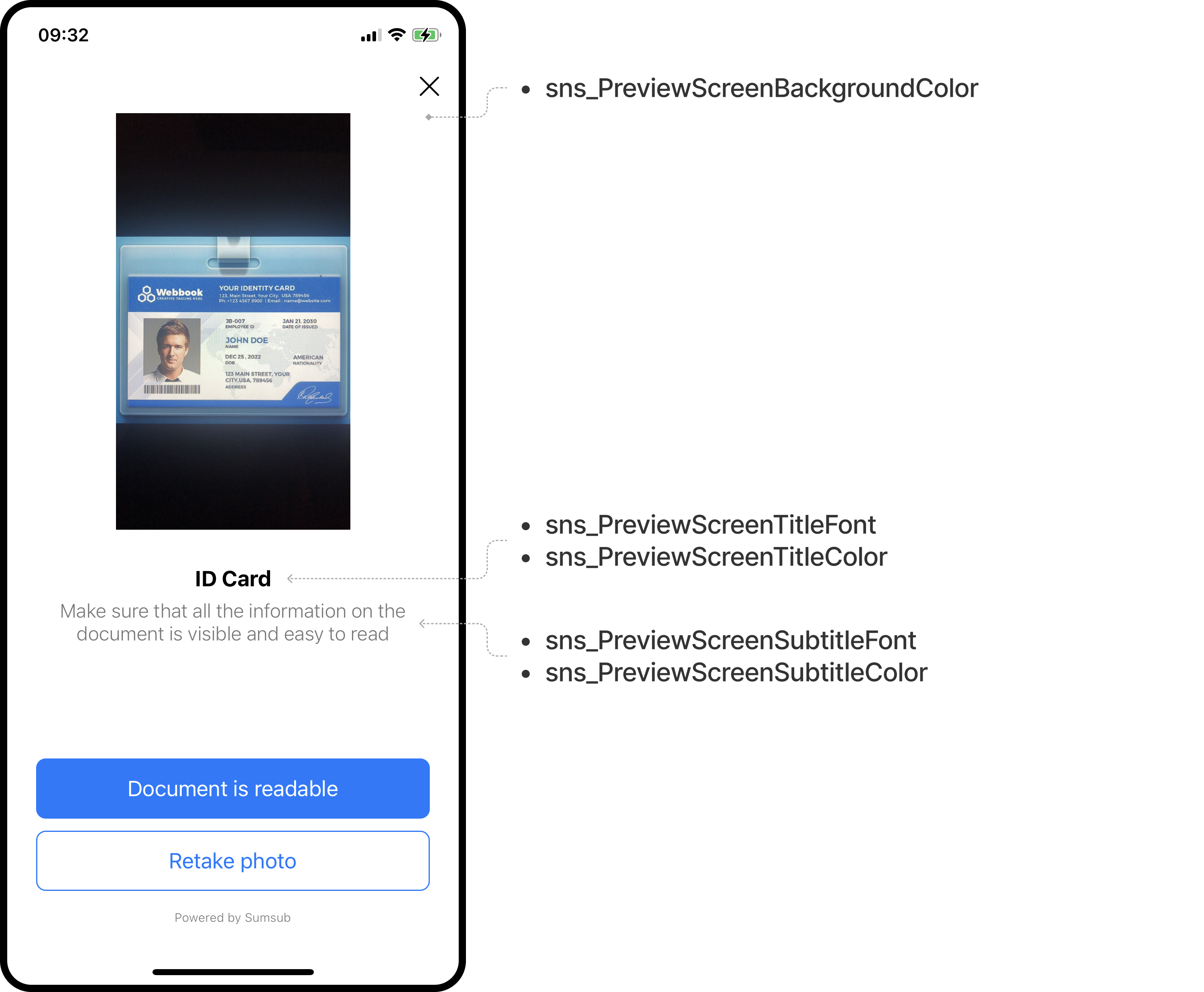 # Video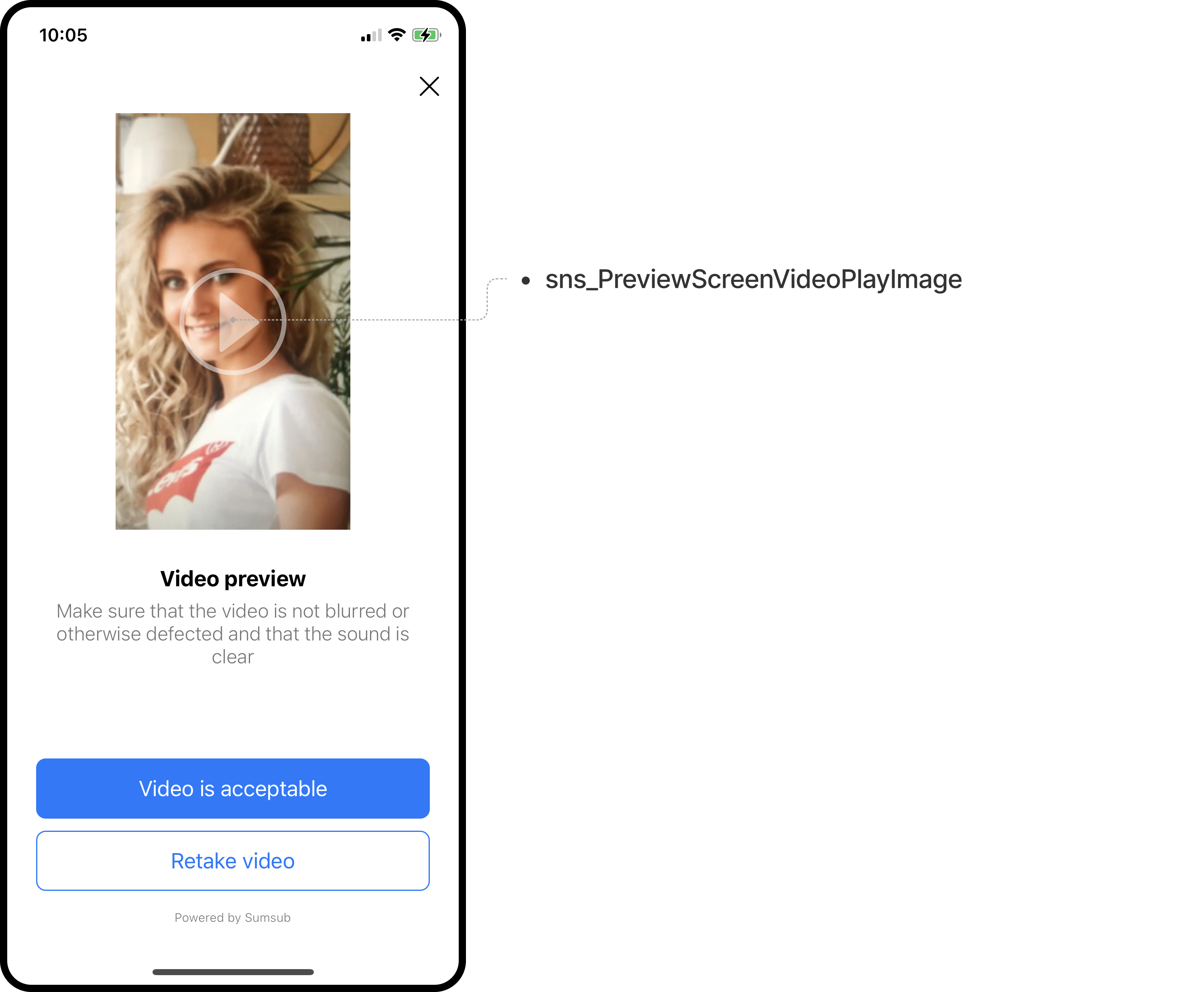 # Uploading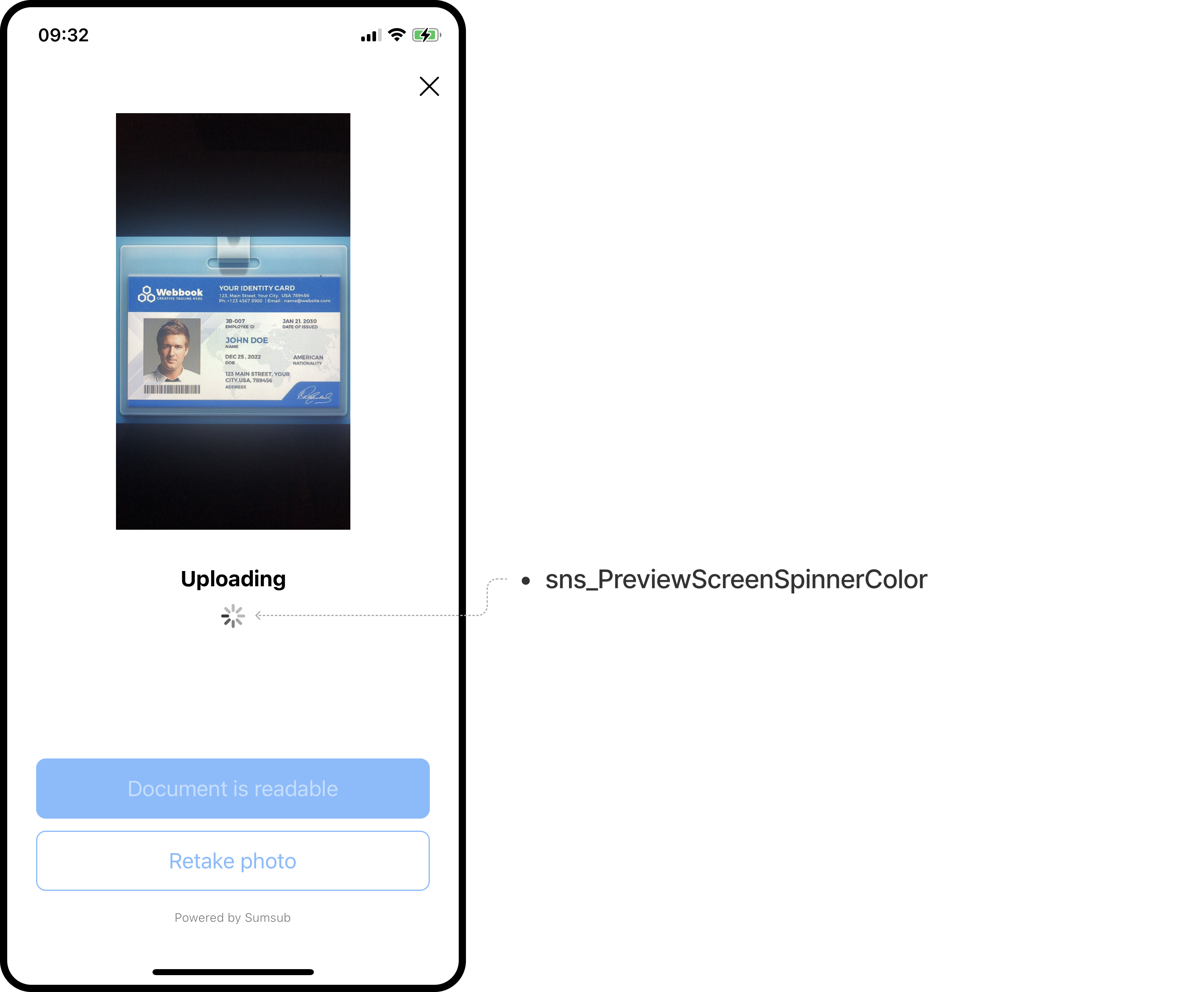 # Warnings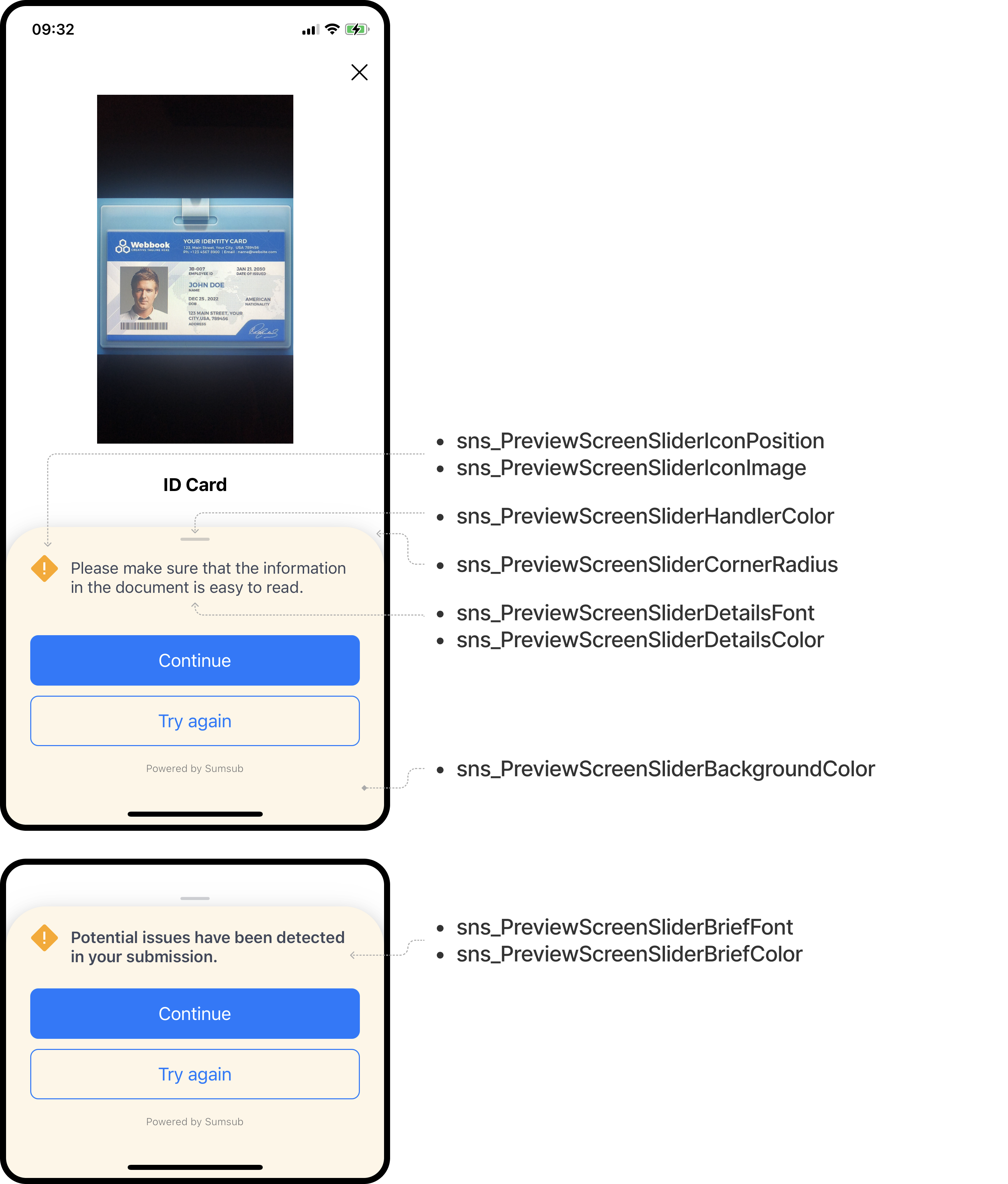 # FaceScan Screen
# Loading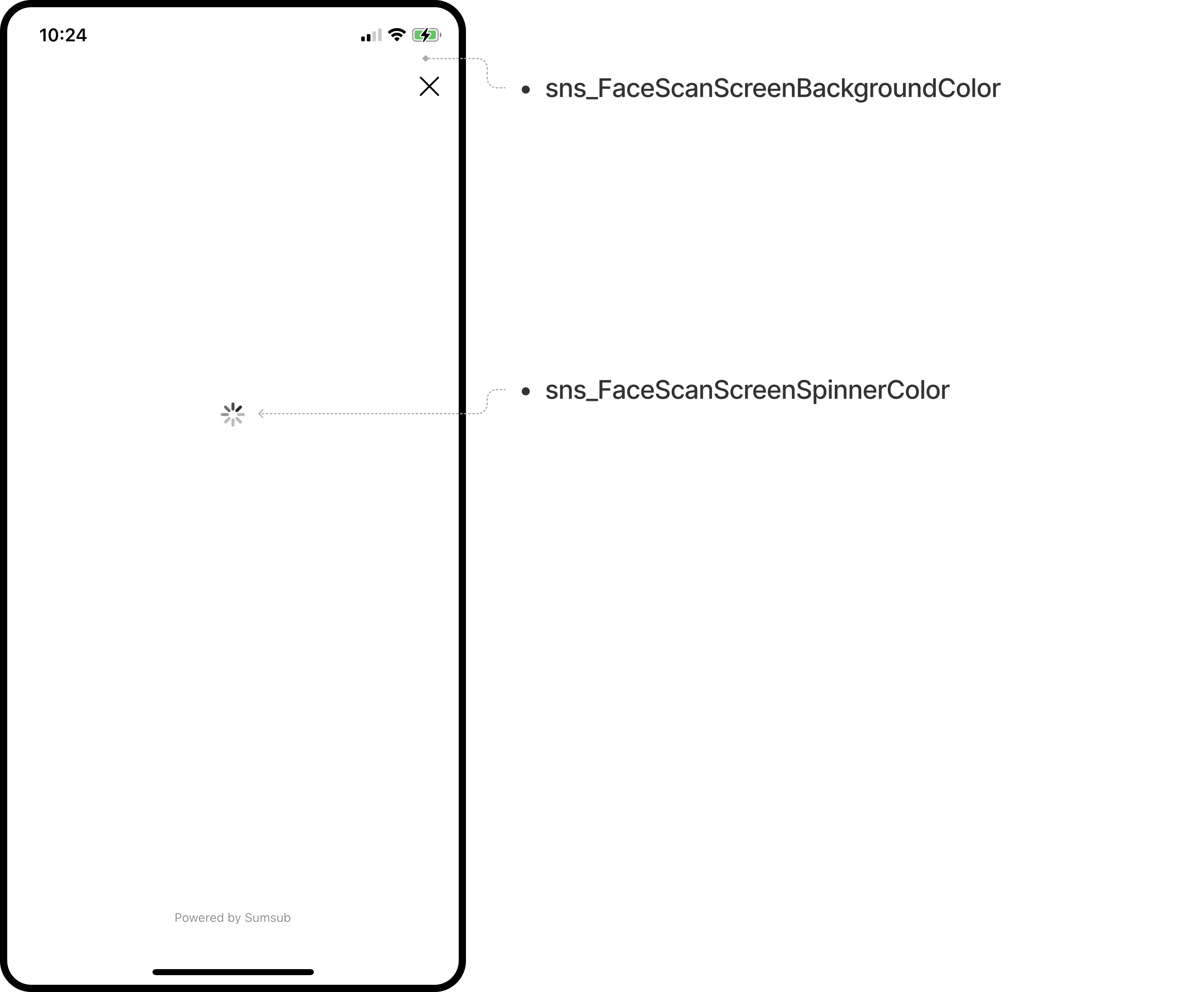 # Positioning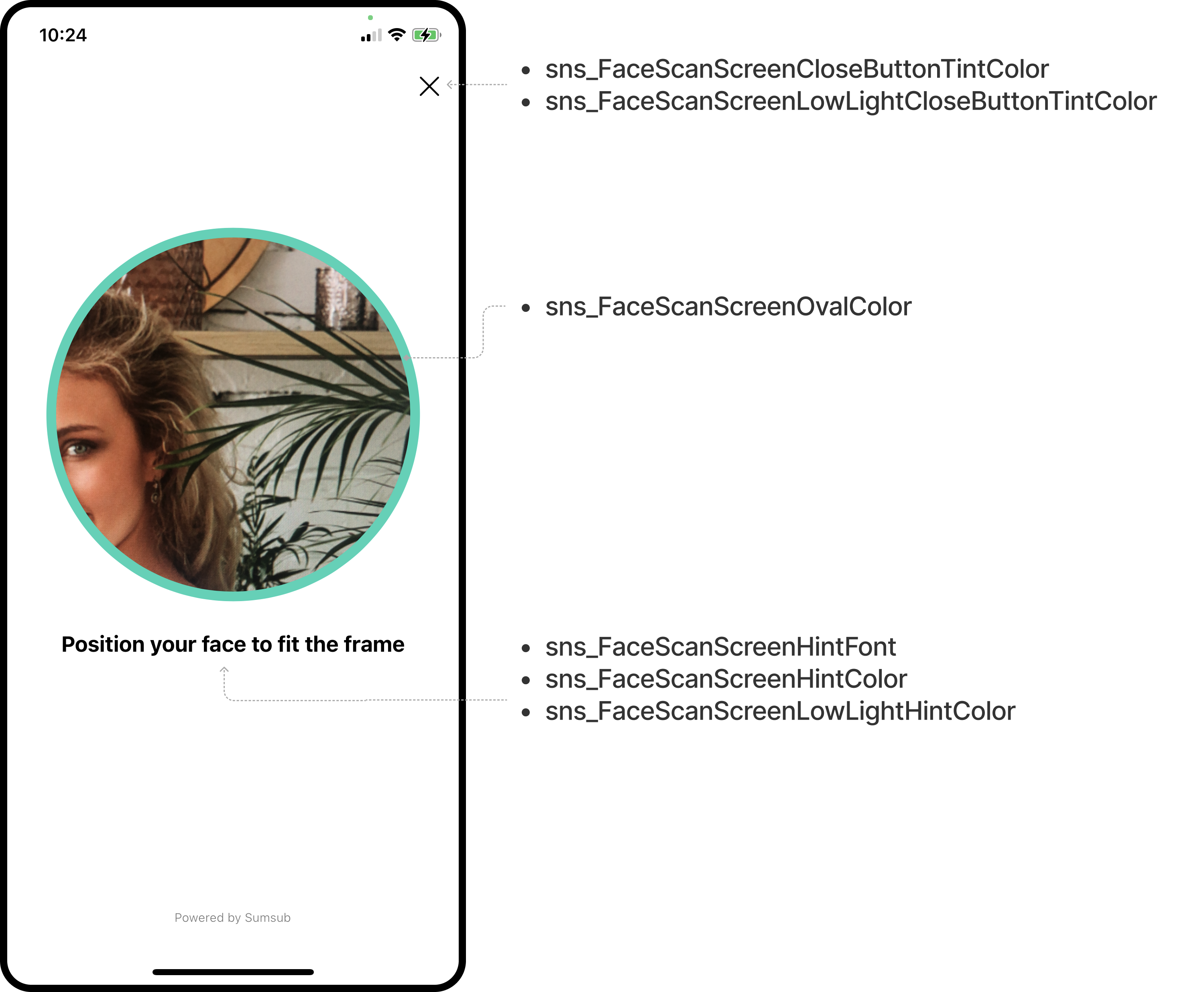 # Scanning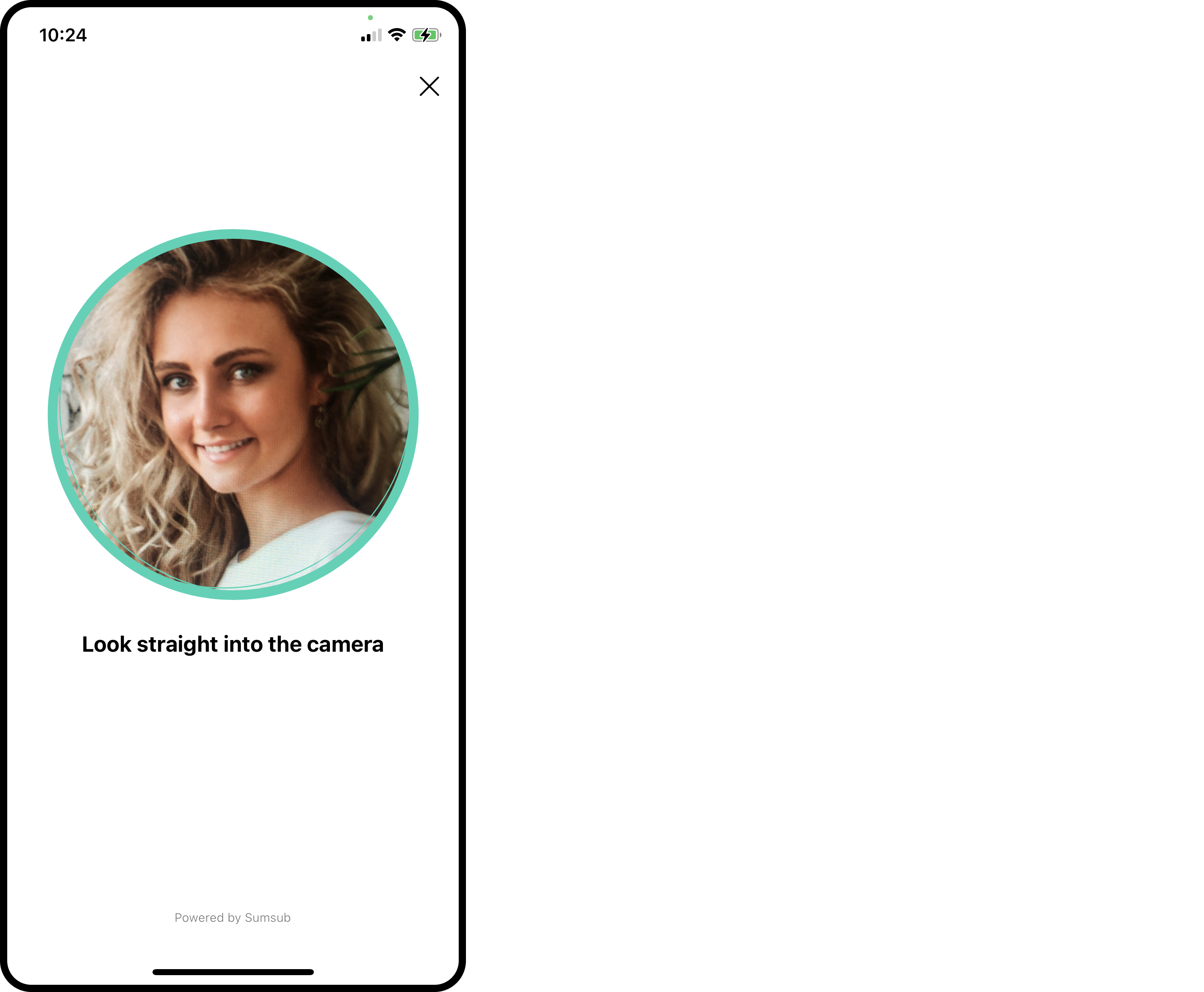 # Processing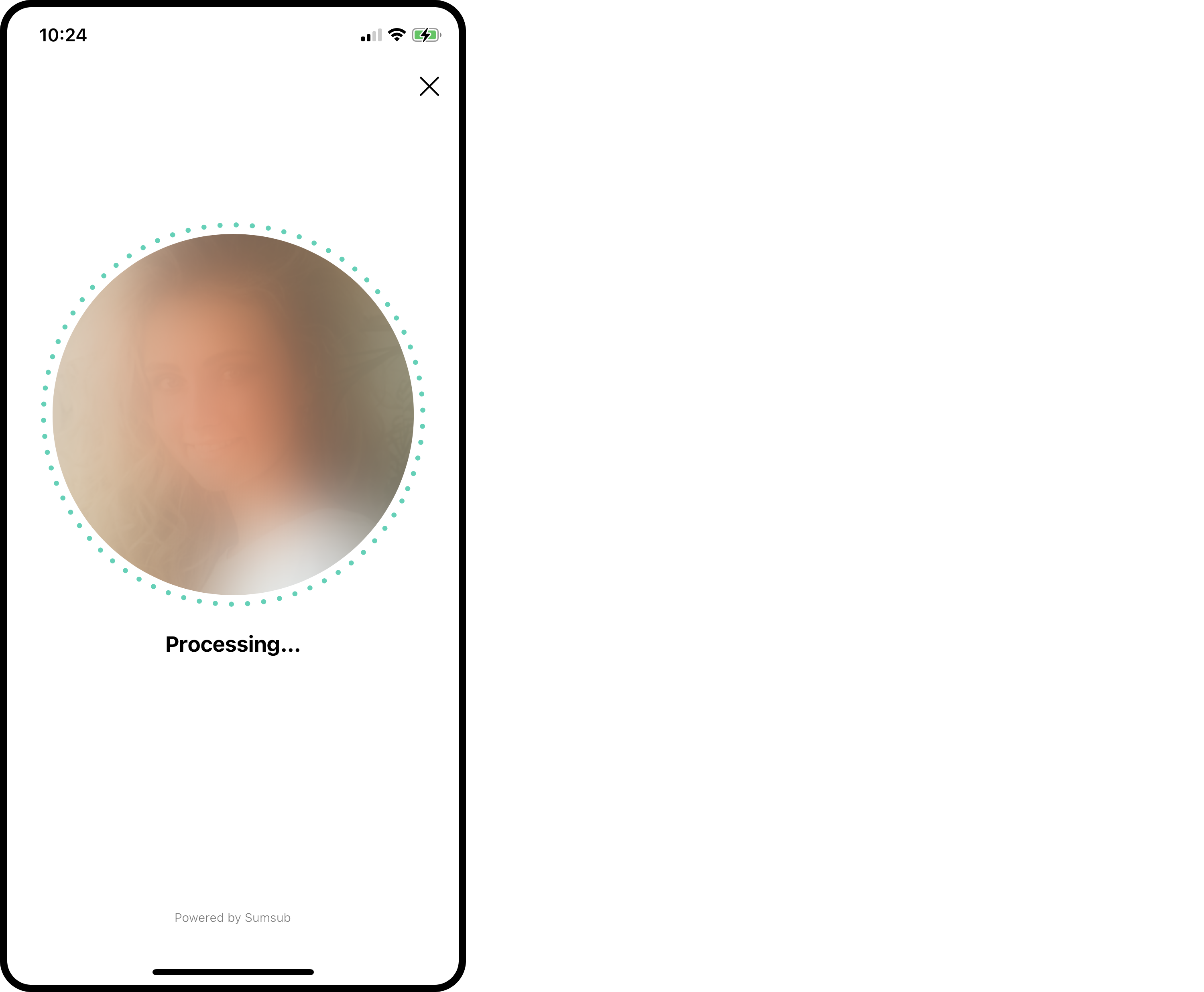 # Success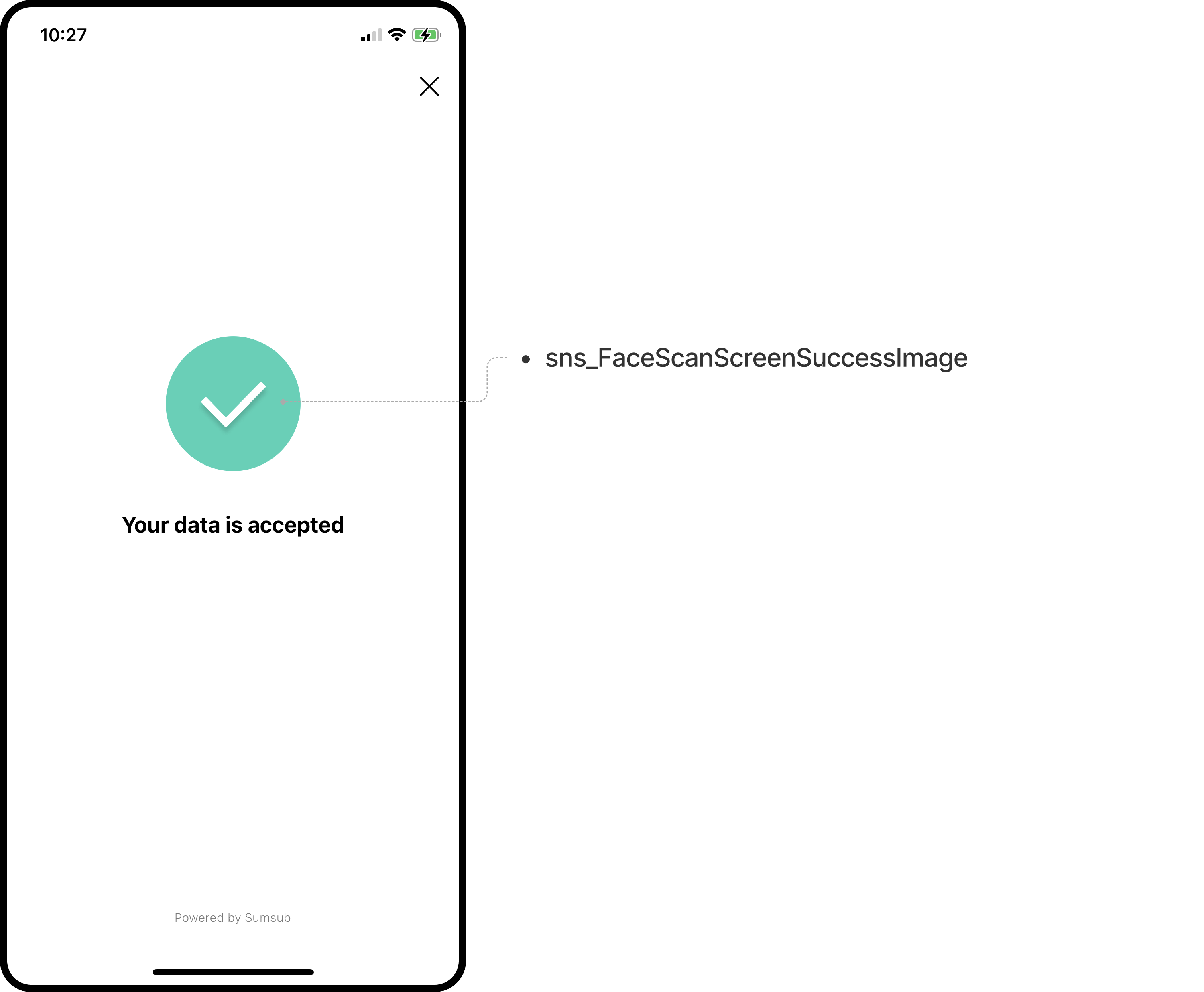 # Failed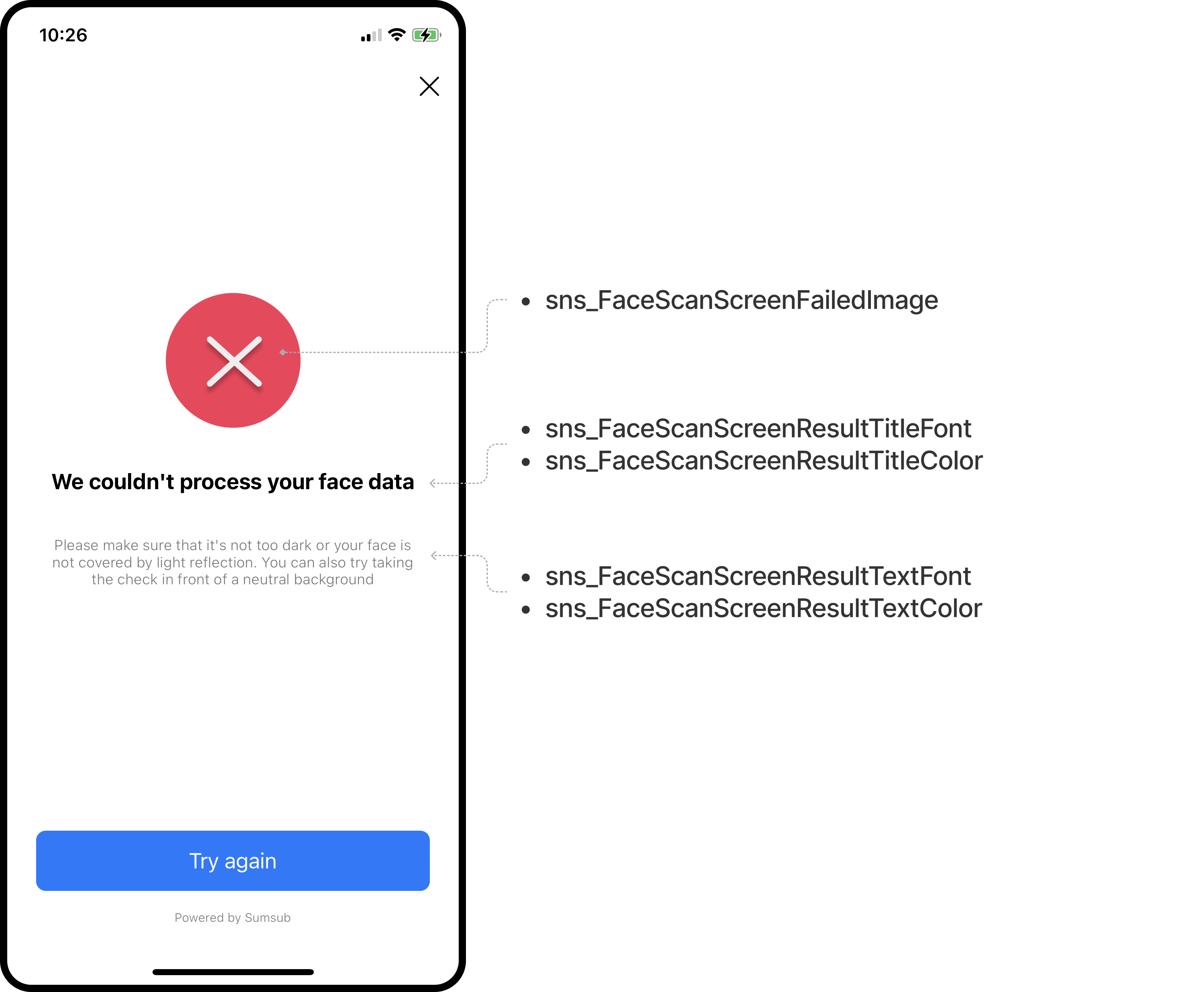 # Submitted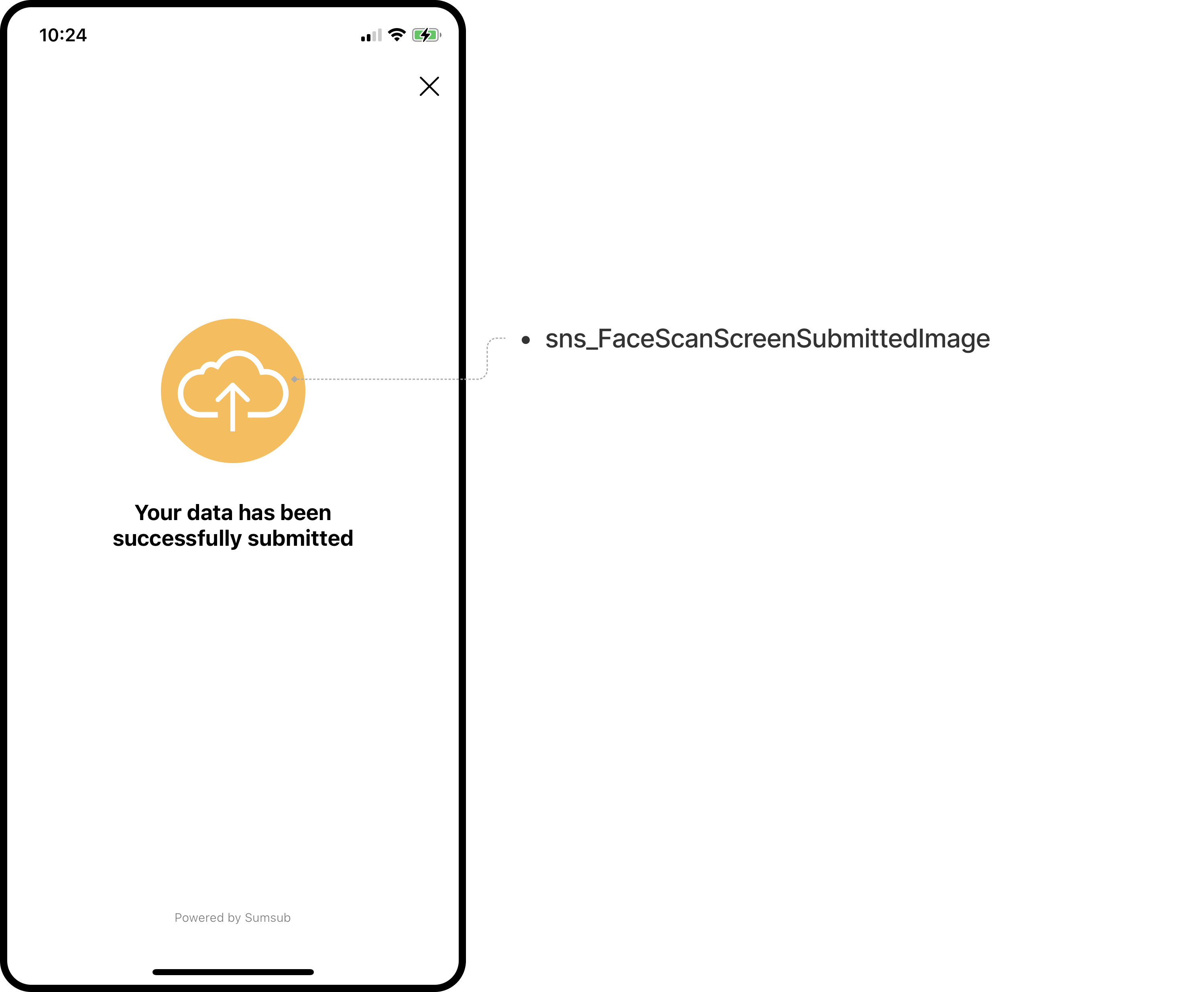 # Applicant Data Screen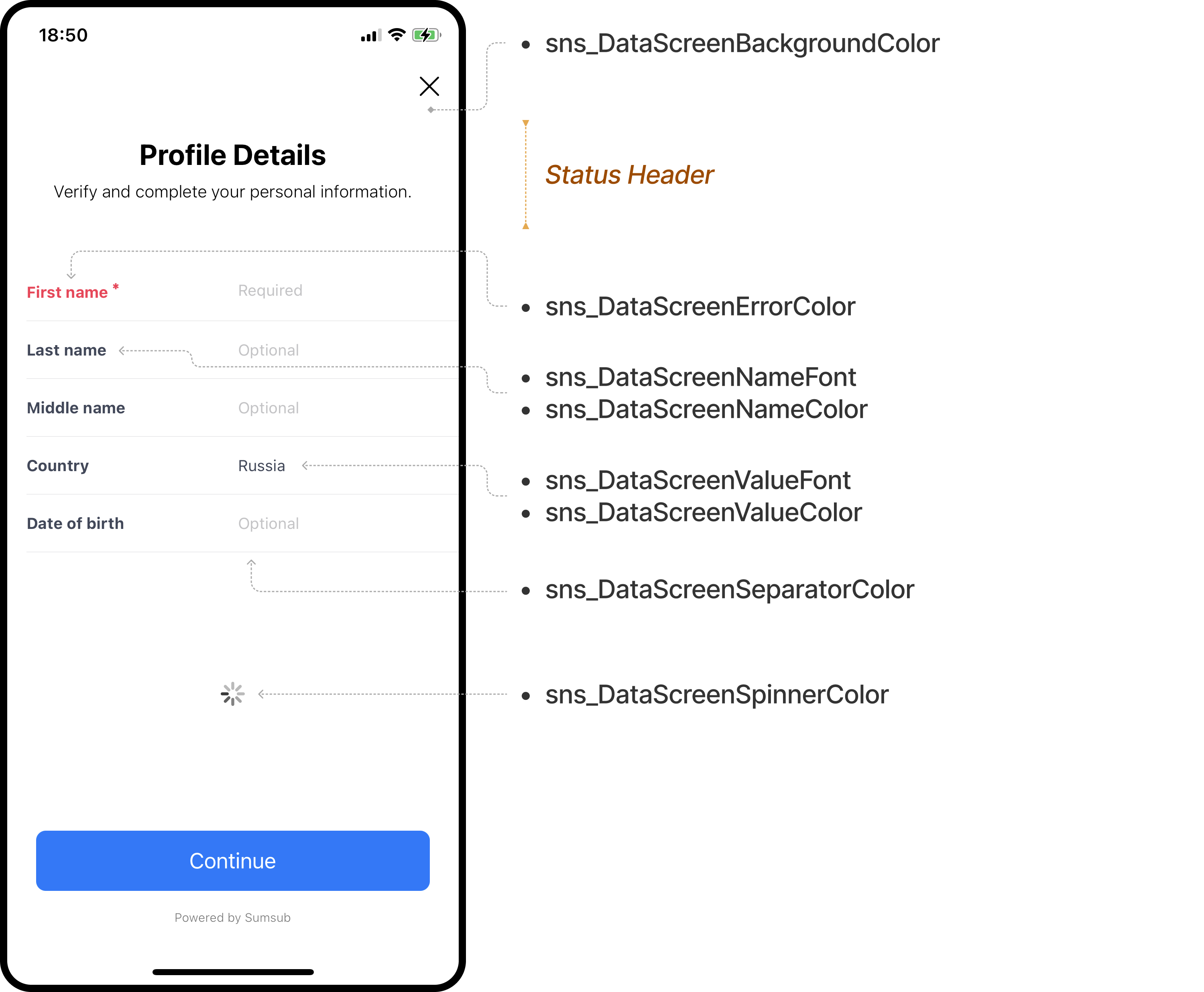 # Support Screen
See also Support Items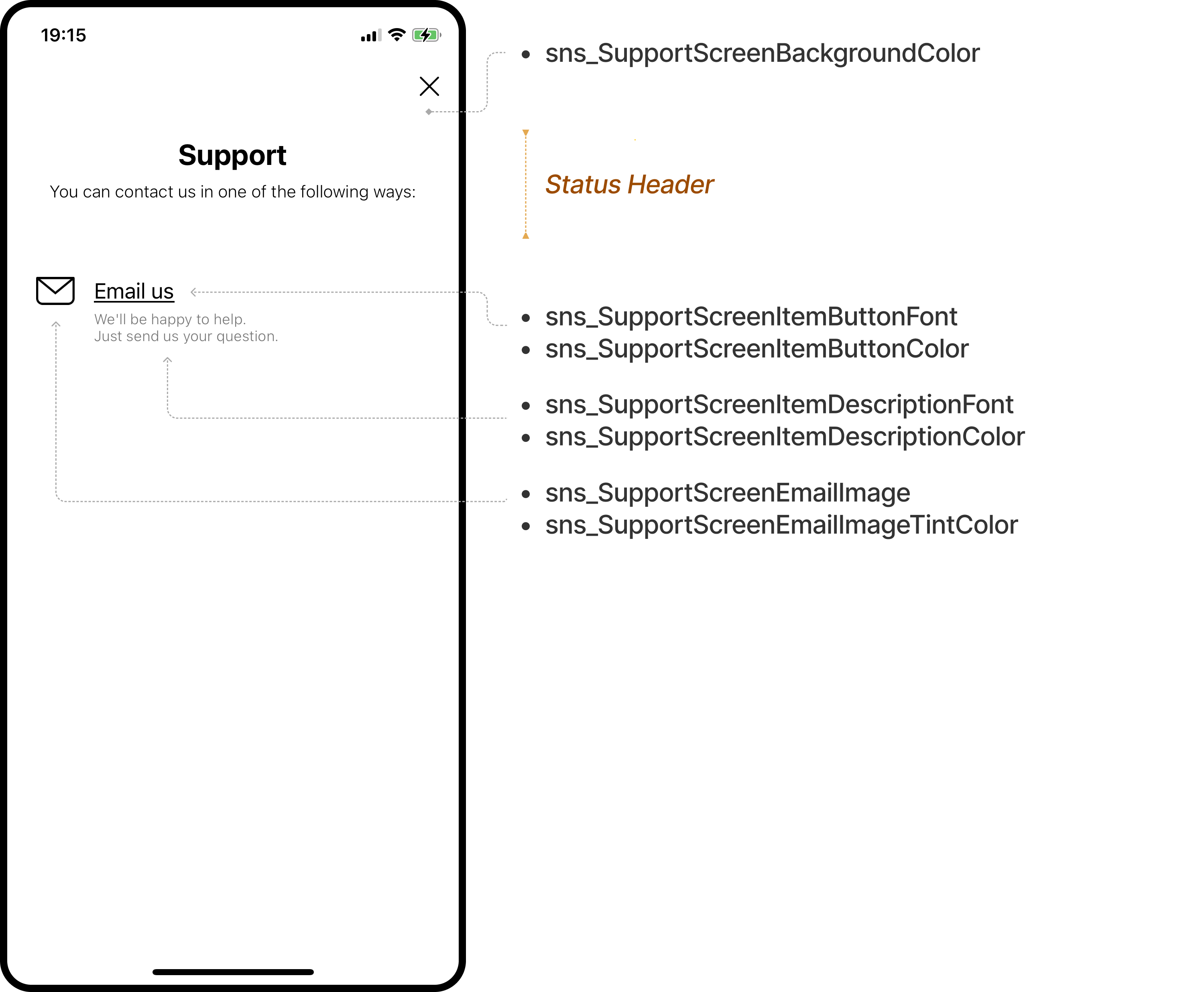 # ToS Screen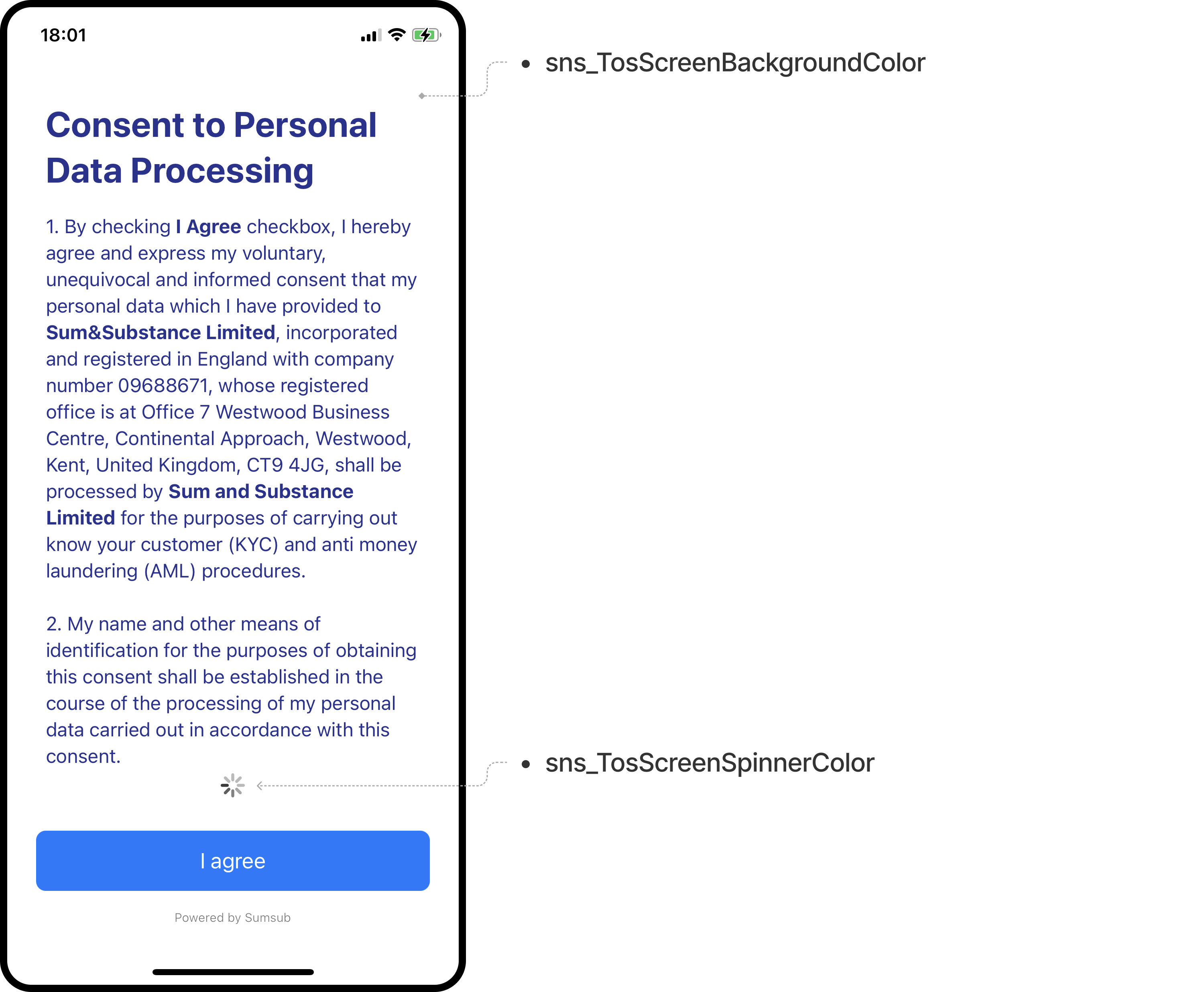 # Oops Screen
# Network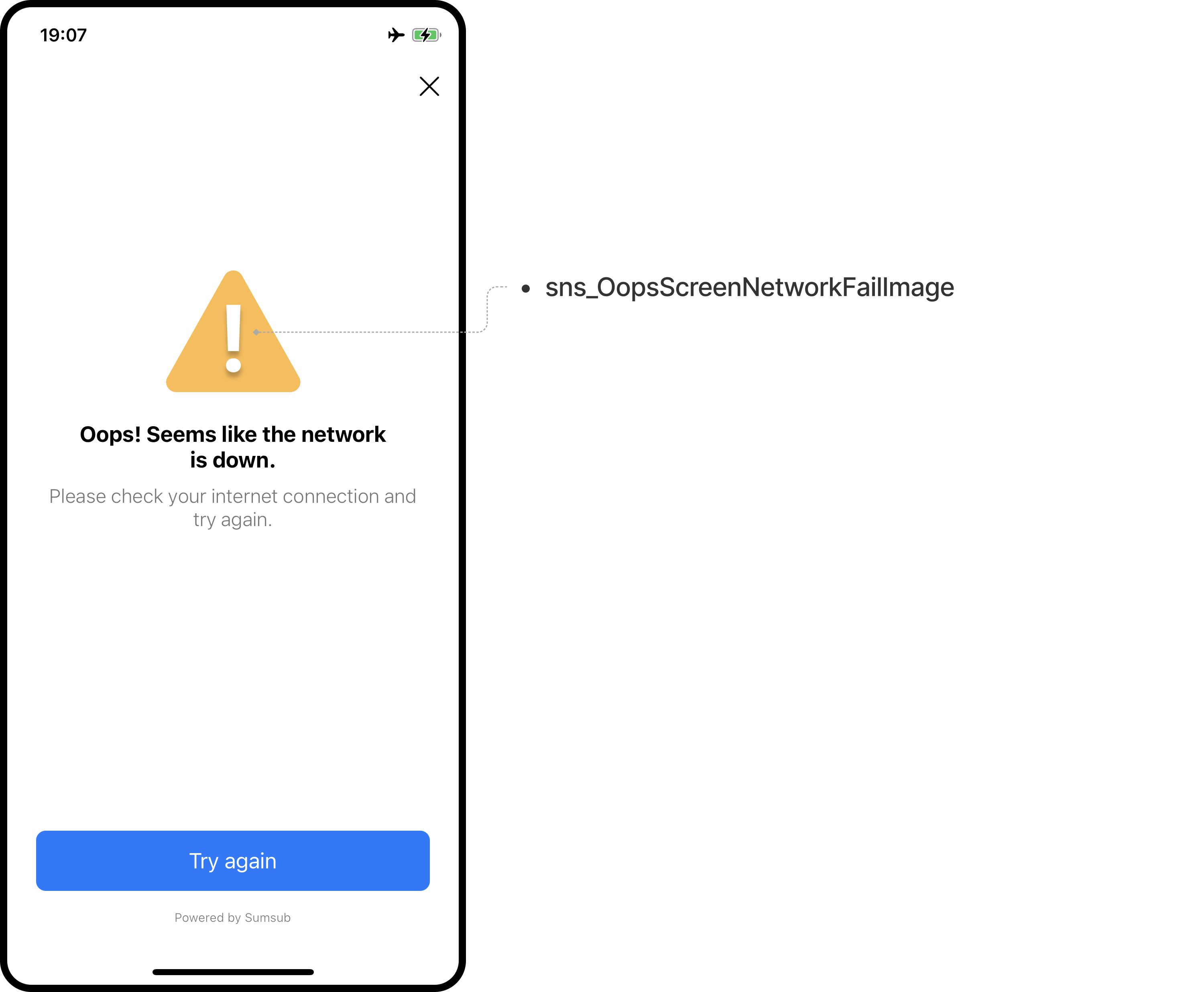 # Fatal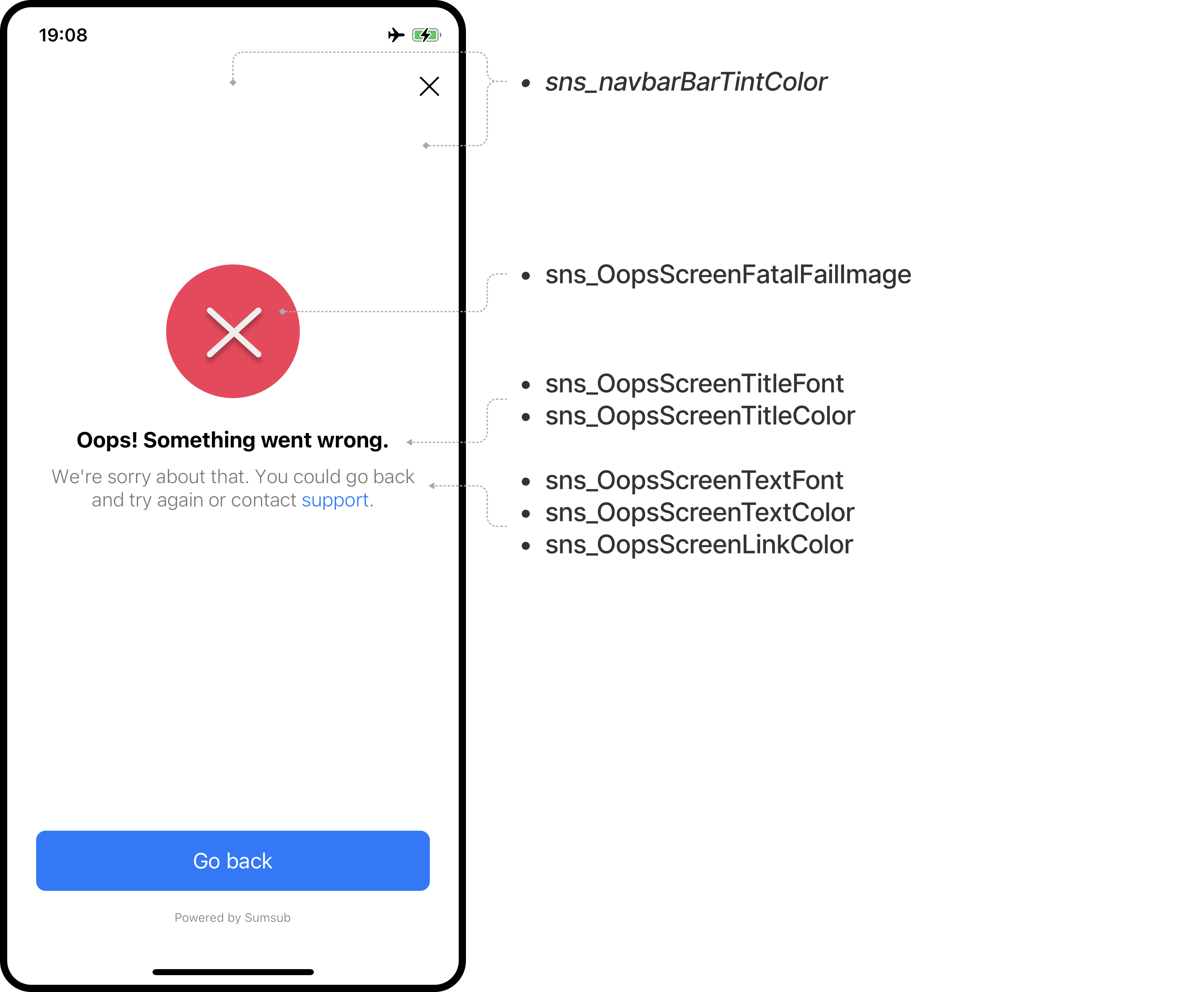 # Wordless